White House Reportedly Tried to Get GOP Senator to Trade Health Care Vote For Air Force One Ride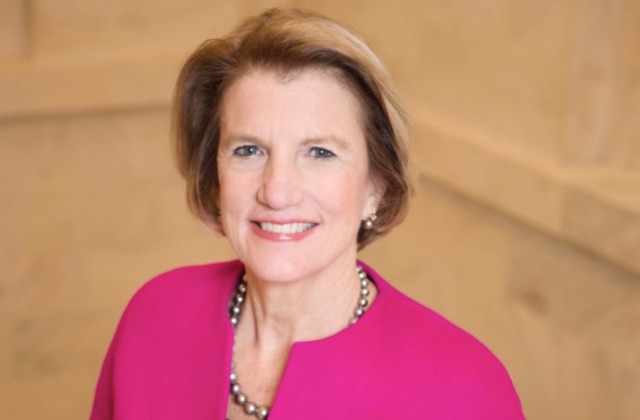 While a new story out by the New York Times is getting a lot of notice for detailing the fractured relationship between President Donald Trump and Senate Majority Leader Mitch McConnell, one nugget resting inside the wide-ranging report seems worthy of attention on its own right.
Noting that tension between Senate Republicans and Trump has been brewing for a bit now, especially with the crash-and-burn of health care in the Senate, the Times shared the following anecdote from one GOPer to drive home that point:
When Mr. Trump addressed a Boy Scouts jamboree last month in West Virginia, White House aides told Senator Shelley Moore Capito, a Republican from the state whose support was in doubt, that she could only accompany him on Air Force One if she committed to voting for the health care bill. She declined the invitation, noting that she could not commit to voting for a measure she had not seen, according to Republican briefed on the conversation.
Yes, you read that right. When Trump traveled down to West Virginia last month for his highly political speech to the Boy Scouts, he told one of the state's senators she could catch a lift, but only if she promised to vote for the health care bill. Prior to the jamboree, she had come out and stated that she couldn't vote for a repeal of Obamacare without a replacement.
Other revelations from the Times report were that McConnell doesn't think Trump can "salvage" his presidency and was extremely angry with the Kentucky lawmaker for not doing more to quash the Russia probe.
[image via Shutterstock]
—
Follow Justin Baragona on Twitter: @justinbaragona
Have a tip we should know? tips@mediaite.com