White House Responds To Petition To Pull Limbaugh From Armed Forces Radio: Won't 'Censor Content'
W.H. Responds To Petition To Pull Limbaugh From Armed Forces Radio: Won't 'Censor Content'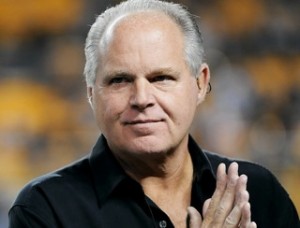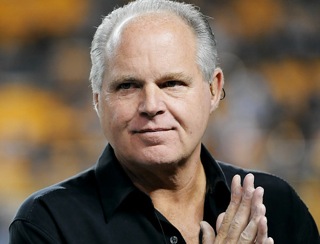 In March, a petition was created on the White House's "We the People" site to get Rush Limbaugh pulled from Armed Forces radio in the wake of his comments about Georgetown student Sandra Fluke, and said the government should not be giving him an audience. Last weekend, the White House finally responded and said that they have no intention of pulling anyone from the airwaves because they wouldn't want to "censor content."


RELATED: Liberal Group Spends $100,000 On Anti-Limbaugh Radio Campaign
The initial petition said that Limbaugh "provides partisan blather…, demeans our President," and has "regularly demeaned women." The petition, which was posted shortly after Limbaugh's controversial comments about Fluke, said that "we have a moral objection to our tax dollars being used for such a purpose." The petition service requires 25,000 signatories to issue an official response from the White House. As of today, the petition has over 29,000 signatures and it took the White House roughly four months to respond.
The White House response explains how the American Forces Network (AFN) chooses its programming and why they do not agree with the petitioners.
AFN is charged with providing current information and entertainment programming to our Department of Defense audiences overseas, similar to what they could see and hear via the media in the United States. AFN acquires top-rated radio programs, as measured by audience ratings in the United States, and delivers them via satellite to our soldiers, sailors, Marines, and airmen stationed worldwide in 177 countries. AFN does not advertise on, provide any funding for, offer products for sale, or sponsor any of the programs (including the Rush Limbaugh Show) it relays to its audiences.

AFN does not censor content, and we believe it is important that service members have access to a variety of viewpoints.
The petition was started by OleHippieChick from the DailyKos, and this response was published by another user on the site.
I had high hopes that someone within the military chain of command would see sense. I had even higher hopes that civilians within the Obama Administration would see that this is not a case of 'fair and balanced' representation of the political point of view…

Honestly, I could care less which talk show hosts they want to place on our airways as long as those hosts are not misogynists, racists, or make common use of hate speech. And that little quibble, my friends, was completely lost in the answer to this petition. Zero Tolerance for sexual harassment in our military? I don't think so. How about Zero Attention instead?
h/t Examiner
Have a tip we should know? tips@mediaite.com
Josh Feldman - Senior Editor