White House Staff Didn't Know Trump Was Picking New FBI Director Until They Saw His Tweet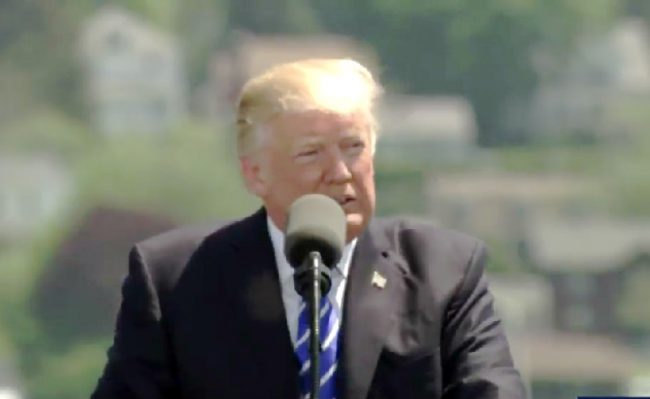 This morning, President Donald Trump took to Twitter to announce that he'd chosen Christopher Wray to replace fired FBI Director James Comey. The announcement came as a surprise, as there hadn't been much of an indication that the president was close to making a decision. And that surprise carried over to members of the administration itself.
According to The Daily Beast, the White House communications staff and senior staffers found out about the Wray pick like everyone else: via Twitter.
President Donald Trump's top communications staff, and much of his senior White House team, did not know the president was going to make the official announcement for nominating James Comey's successor early Wednesday morning via a single tweet, according to multiple White House officials. Several observers noted on Wednesday morning that Trump's Christopher Wray announcement did not arrive with any fact sheet or official press release, as would be expected with news of this weight.
Per one senior official, neither White House Press Secretary Sean Spicer nor deputy press secretary Sarah Huckabee Sanders were informed ahead of time. Therefore, they didn't have anything prepared to provide the press, such as a basic fact sheet about Wray.
The Beast also noted that high-ranking members of Congress, such as the top members of the Senate Judiciary Committee, the Speaker of the House and the Senate Minority Leader, were also not told beforehand about the choice.
This is hardly the first time the president has kept most of his staff or those in Congress in the dark about a major decision. When it was announced that Trump had fired Comey last month, his press team was left flatfooted and struggling to craft an official response to the media over the president's decision. The lack of an immediate public defense of the Comey firing from surrogates on news networks reportedly left Trump incensed.
[image via screengrab]
—
Follow Justin Baragona on Twitter: @justinbaragona
Have a tip we should know? tips@mediaite.com