White House's Reported Plan to Pass Health Care Bill? Senate Will 'Bribe' Moderates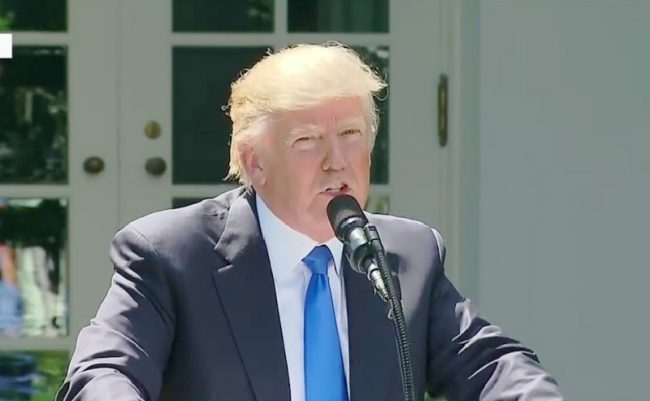 With Congress' July 4th recess quickly approaching, and Senate Majority Leader Mitch McConnell having already delayed the vote on the Senate's health care bill, it has been reported that McConnell and the White House are trying to work things out with Republican holdouts to still get something worked out this week.
And, according to Axios, one of the reasons the White House is confident something can be done is the belief that certain senators will eventually be bought off.
Best encapsulation of the White Hat (optimist) thinking, from an administration source: "I think we're going to pass this. I really think they'll bribe off the moderates with opioid money and then actually move policy to shore up Mike Lee and Ted Cruz."
The use of the term "bribe" by a White House source is obviously eyebrow-raising here. It seems that person is referring to the notion that McConnell has roughly $200 billion to use within this bill to try to sway certain senators by offering to use that money for specific programs in their states, specifically opioid addiction and those who will be impacted by Medicaid cuts.
Axios highlighted that while there is a certain amount of optimism from certain insiders that perhaps they'll be able to get something passed when the Senate returns, they also encountered pessimism from others. And the fingers were pointed at Trump.
Best encapsulation of the Black Hat (pessimist) thinking, from a Republican close to Senate leadership: "I think the gap is too wide and they are getting zero help from POTUS."

Bottom line, from same source: "Unpopular presidents pushing unpopular proposals usually fail."
After the Congressional Budget Office revealed 22 million people would lose insurance by 2026 if the bill passed, more and more Republican senators publicly backed away from supporting the plan.
[image via screengrab]
—
Follow Justin Baragona on Twitter: @justinbaragona
Have a tip we should know? tips@mediaite.com