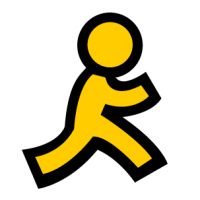 With the benefit of hindsight, the AOL-Time Warner merger is widely derided as a very, very bad idea. If you type "AOL Time Warner" into Google, "AOL Time Warner merger failure" is one of the first results to pop up.
Now, on the eve of AOL's split with Time Warner, a tipster tells Business Insider's Nicholas Carlson that the heads of AOL and Time Inc. met for more than three hours to discuss a possible "co spin-off" from their parent company. From Carlson's tipster:
Time Inc CEO Ann Moore and Tim (AOL) met last week with some of their confidants to talk about a potential "co spin-off" of the Time Inc and AOL. While synergies have been talked about in the past, turns out TW thinks that their could be serious benefit from this (you know what they are) merger and spin-off.
In the months leading up to the spinoff, AOL has made no secret of its desire to shift its focus to the "content business." The company has a huge leg up thanks to its portal, AOL.com, which is capable of driving massive traffic to sites in its MediaGlow network with relatively low profiles off the Web, sites like Asylum, LemonDrop, and Politics Daily.
With more recognizable Time Inc. brands on the docket, they could at once burnish their reputation as a web publisher, boost their aol.com traffic, and give refuge to Time brands that are being beaten up by the current print environment. There would be some issues of precedence. For instance, if AOL owned Sports Illustrated, would their well-trafficked in-house sports blog FanHouse be folded in, or would it retain a separate identity? Wallet Pop versus Fortune, People versus PopWatch … the list goes on. With a baseline of guaranteed web traffic, would underperforming Time Inc. print publications go Web-only en masse? How many employees on each side would be considered redundant and likely get fired?
These are nuts-and-bolts questions worth asking, but in the abstract, a merger would present a lot of juicy opportunities, and not just for content-hungry AOL. Whereas AOL was the obvious loser in the AOL-Time Warner merger, Time Inc. would be the loser unit this time around, hence the tipster's key line that "TW thinks that their could be serious benefit from this." Wrapping Time Inc. in with AOL would give Time Warner an exit strategy with respect to its troubled print unit, and would have the bonus effect of giving Jeff Bewkes an escape hatch from his comments to the effect that Time Inc. is too precious to sell to a third party.
Carlson says the deal "makes sense," but is skeptical: "we agree that there's a very low chance of this deal being successful given the cultural difference between the companies.  It would just be a mini-AOL-Time Warner all over again." Would it, though? The focus seems a lot narrower this time; there's a lot more synergy between a company that wants to reinvent itself as a web publisher and a (still overwhelmingly) print publishing company. At this point, the odds are still against this happening, but now that AOL knows what it is and knows what it wants to be, Gerald Levin's and Steve Case's synergistic vision of ten years ago seems a lot less like a pipe dream.
Have a tip we should know? tips@mediaite.com