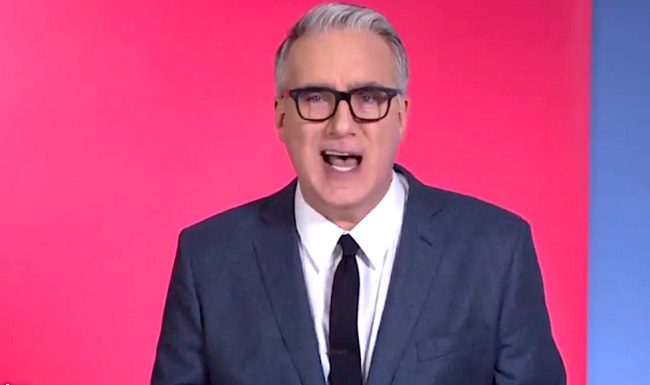 More than six years since he was last seen on MSNBC, polarizing media figure Keith Olbermann has resurfaced. . . .sort of. And his quasi-feud with various news media networks, including MSNBC, seems to still be a thing.
First, a little history for those who may not know much about the fiery pundit. 2003 to 2011 saw Olbermann hosting The Countdown with Keith Olbermann, a show on MSNBC which became known for pointed criticism of right-wing and conservative political and media figures. In 2010, Olbermann was suspended after making donations to three separate Democratic Congressional candidates without clearing his actions with executives first. Then in 2011 MSNBC announced they were ending their contract with Olbermann.
From there he would move to the (now defunct) Current TV, where he would again be removed from his position and continue his pattern of destructive relationships with former employers. Olbermann would file a $50 million lawsuit against the network, which would be settled out of court under somewhat embarrassing circumstances.
Next came a brief stint at ESPN2, which also quickly became fraught with problems. During contract renegotiations the sports news network allegedly requested that Obermann ditch the commentary. And then came the inevitable announcement that ESPN and Olbermann were separating based "on a business decision to go in another direction," though ESPN considered "Keith is a tremendous talent" and wished him "nothing but the best." Sound familiar?
In the midst of all the job shifting, the subtle mudslinging against MSNBC began. In theory, Olbermann has some sort of non-disparagment agreement with the network but there was the time in 2013 that Olbermann asked if there were "any adults in charge [at MSNBC]." Or the time in 2014 that he compared watching MSNBC to watching "a drunken car crash." MSNBC, for the most part, has remained pretty tight lipped on the subject of Olbermann.
That brings us to the present (more or less). Thursday saw The Washington Post run a puff piece profiling Olbermann and his current venture with GQ as a special correspondent. Doing their due diligence, WaPo reached out to MSNBC for a comment. Their response came from an unnamed spokesperson who simply said, "Why is Keith in the news [or of interest] right now?"
Ouch. This show (can you call a Web series a show?) is now titled The Resistance and is basically the equivalent of Princess Leia's message to Obi-Wan but with more skinny ties and better production values. (Sorry, R2-D2.) To be fair, Olbermann has always been a compelling host and still is.
The weirdest thing is that despite the setbacks, Olbermann appears to be attempting a victory lap with is on-line video diaries: "More people are paying attention to my message at the moment than they would be if I were some other host on MSNBC," he puffed to a reporter from The Washington Post, presumably as a dig to the news network.
You, of course, know how MSNBC responded. All things considered they were actually pretty restrained in questioning why Olbermann was "in the news right now?"
I think many, including me, were wondering the same thing.
This is an opinion piece. The views expressed in this article are those of just the author.