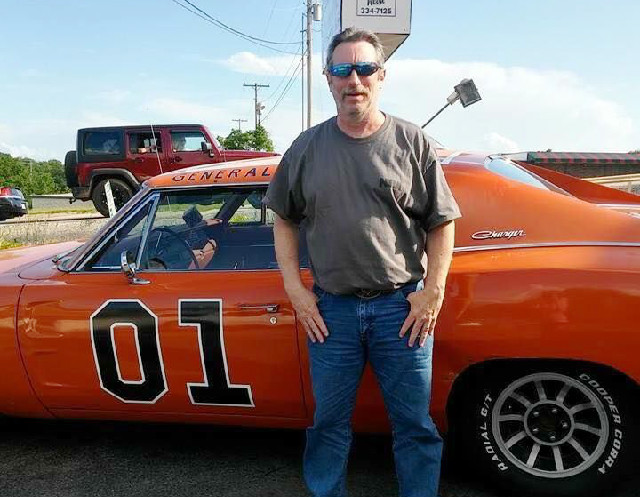 A Missouri Ku Klux Klan leader who was found found fatally shot and abandoned in a river last week was allegedly killed by his stepson, according to police. Both the stepson and Ancona's wife have been charged with first-degree murder.
The body of 51-year-old Frank Ancona was found in the Big River in Washington County this past weekend. He had been shot in the head. Per the St. Francois County Sheriff's department, Ancona's stepson Paul Edward Jinkerson shot Ancona in his bedroom on Thursday while he was asleep. Jinkerson then took the body to the river and dumped it.
Ancona's wife, Malissa Ancona, told police that her son killed her husband and she helped clean up his blood and attempt to hide the crime. Previously, she had told authorities that her husband's employer asked him to deliver a part and that she hadn't seen him since Wednesday. Ms. Ancona also noted at the time that the two were planning on divorcing. Frank wouldn't be declared missing until Thursday.
Mr. Ancona's employer denied that they had sent him out on a trip and police also noticed that his safe had been forced open, with his gun having been removed. Ms. Ancona claimed that he had taken them with him when he left on Wednesday.
Frank Ancona became somewhat prominent nationally in 2014 due to the group he led, the Traditionalist American Knights of the KKK, threatening to use lethal force against Ferguson protesters. Following these promises, Ancona was a guest on MSNBC's All In with Chris Hayes, where he said these threats were necessary because whites were concerned with sniper style attacks from blacks. (Hayes would later defend the interview after facing outrage online.)
[image via Facebook]
——
Follow Justin Baragona on Twitter: @justinbaragona
Have a tip we should know? tips@mediaite.com