Wife of Acting AG Matt Whitaker Pens Scorching Letter to Slate Over Critical Piece: Can't Understand the 'Zeal in Trying to Destroy' Him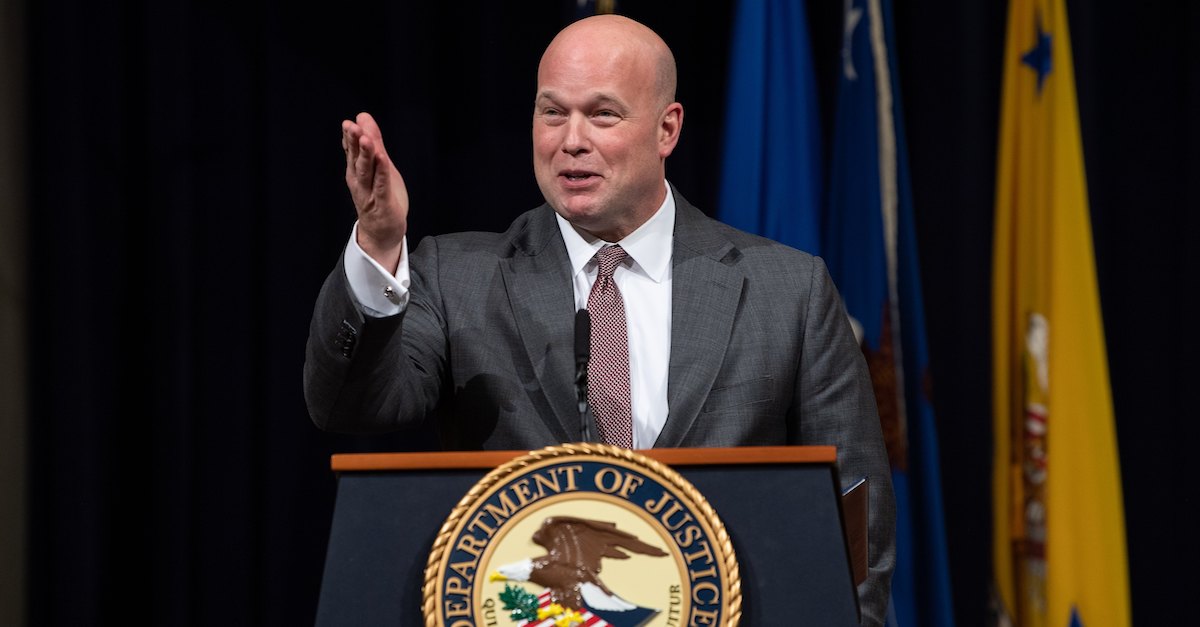 Marci Whitaker — the wife of acting Attorney General Matthew Whitaker — was so incensed by an article criticizing her husband that she wrote an absolute scorcher of an email to one of the authors.
On Jan. 14, the website published a piece arguing that the Senate should not confirm Attorney General William Barr just for the sake of replacing Whitaker in that post. Marci Whitaker took strong issue with several assertions contained therein.
"I understand the message that Slate wants to send its readers," Marci Whitaker wrote. "You hate Trump – noted. I also understand that I cannot stop people from writing what they want, if they toss in a few words like "allegedly" or "likely". But I cannot understand the zeal in trying to destroy an individual who has done nothing to deserve this tearing down."
Specifically, Marci Whitaker took umbrage with a passage in the original Slate story criticizing her husband's ties to a patent company which was shut down by the Federal Trade Commission. Also, she insisted that the acting attorney general should not have to recuse himself from special counsel Robert Mueller's probe despite having previously criticized it.
Marci Whitaker believes an anti-President Donald Trump sentiment led to the publication of the article.
"Given your apparent mindset, I'm sure there are many ways for your [sic] to turn the mental cartwheels to justify this," Whitaker wrote to Mark Joseph Stern, one of the story's authors. "Because Trump! It's a simplistic ending to any discussion and absolves you of actual journalistic integrity. Because Trump!"
[featured photo via Getty Images]
Have a tip we should know? tips@mediaite.com
Joe DePaolo - Senior Editor