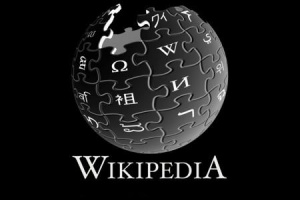 Wikipedia, the 6th most trafficked website on the internet will shut down for 24 hours on Wednesday, according to Wikipedia founder Jimmy Wales. Wales called the shutdown a "decision of the Wikipedia community," and will join other sites like Reddit that are also shuttering Wednesday in protest of the Stop Online Piracy Act AKA SOPA. SOPA is legislation that would enable the Justice Department to crack down on copyright infringement on the web, but its opponents think its enforcement would, in effect, destroy the internet.
RELATED: As Major Companies Plan Blackout Protest, Where Has The Mainstream Media Been On Coverage Of SOPA?
Wales warned students to get their homework done early and tweeted that he hoped the site's shutdown would spur people into action.




The free encyclopedia juggernaut averages 25 million visitors a day, according to comScore.
Update — Read Wikipedia's formal announcement below:
On January 18, 2012, in an unprecedented decision, the Wikipedia community has chosen to blackout the English version of Wikipedia for 24 hours, in protest against proposed legislation in the United States — the Stop Online Piracy Act (SOPA) in the U.S. House of Representatives, and PROTECTIP (PIPA) in the U.S. Senate. If passed, this legislation will harm the free and open Internet and bring about new tools for censorship of international websites inside the United States.

Wikipedia administrators confirmed this decision Monday afternoon (PST) in a public statement (http://en.wikipedia.org/wiki/Wikipedia:SOPA_initiative/Action#Summary_and_conclusion):
Over the course of the past 72 hours, over 1800 Wikipedians have joined together to discuss proposed actions that the community might wish to take against SOPA and PIPA. This is by far the largest level of participation in a community discussion ever seen on Wikipedia, which illustrates the level of concern that Wikipedians feel about this proposed legislation. The overwhelming majority of participants support community action to encourage greater public action in response to these two bills. Of the proposals considered by Wikipedians, those that would result in a "blackout" of the English Wikipedia, in concert with similar blackouts on other websites opposed to SOPA and PIPA, received the strongest support.

"Today Wikipedians from around the world have spoken about their opposition to this destructive legislation," said Jimmy Wales, founder of Wikipedia. "This is an extraordinary action for our community to take – and while we regret having to prevent the world from having access to Wikipedia for even a second, we simply cannot ignore the fact that SOPA and PIPA endanger free speech both in the United States and abroad, and set a frightening precedent of Internet censorship for the world."
Have a tip we should know? tips@mediaite.com