Wright State University Backs Out of Hosting Presidential Debate, Citing Safety and Costs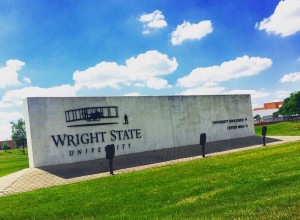 Wright State University in Dayton, Ohio announced Tuesday that the school would be backing out of hosting the Sept. 26 general election presidential debate, citing concerns about costs, as well as the safety and security of its students.
"I can't assure the safety of our students and the community," WSU President David Hopkins said in a press conference. He also said that the university had been challenged to raise the necessary money, and had expected more support at the state and community level.
The Dayton Daily News reports that rising security costs had caused the price tag on the event to inflate from $3.5 million to over $8 million.
"I wanted it so much for our students," Hopkins said. "I hate this decision. It hurts my heart."
The debate had been scheduled to be the first of three general election debates between the two major party nominees. The other two presidential debates consist of a town hall style debate in Washington University in St. Louis on Oct. 9 and a third debate at the University of Nevada-Las Vegas on Oct. 19. The VP candidates will have one debate on Oct. 9, scheduled to take place at Longwood University in Farmville, Va.
Hofstra University in Hempstead, N.Y., which had been designated the backup site for the debate last September, will host the first presidential debate now. Hofstra previously hosted the second general election presidential debate during the 2012 election.
The Commission on Presidential Debates issued a statement on its website, saying in part, "The Commission very much appreciates Wright State's efforts."
[image: Wright State University/Instagram]
Have a tip we should know? tips@mediaite.com