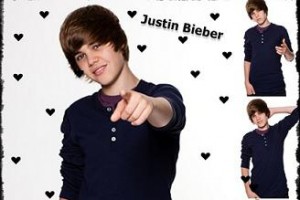 After launching an all-out boycott campaign against the bite-sized Canadian crooner over fictitious remarks he made supporting the construction of the Park51 Islamic Center project, opponents of the so-called "Ground Zero Mosque" have now extended an apology to Justin Bieber, but promise their campaign will continue in full gear.
Bieber first confronted this political resistance from a Facebook group created by Andy Sullivan, a construction worker who founded the 9/11 Hard Hat Pledge— a group for construction workers who will boycott construction of the Park51 mosque. The group, "Boycott Companies Who Support the Ground Zero Mosque (Starting With GQ)" at one point prominently featured Bieber's likeness, and Sullivan went as far as telling the media that his children, aged 8 and 11, had taken down their Justin Bieber posters in their rooms and refused to go to concerts.
The comments upon which this boycott was founded, however, were likely as shocking to Bieber as they were to anyone who is remotely familiar with the tiny phenom, as they were from a satirical website called "CelebJihad.com," which attributed to Bieber such quotes as "Coming from Canada, I'm not used to this level of intolerance, eh" and "Christians are lame-o-rama." Still, the group persisted until it came to Sullivan's attention that these comments were fictitious. In response, Sullivan has issued an extended apology where he explained that his children were "free to make up their minds" on Bieber and that he understood "what that can do to someone and their family":
I offer my most genuine apology to Justin Bieber his family and his fans. If I have caused any grief or pain I am terribly sorry. I for one know what that can do to someone and their family. I also hope this does not detract from our" Sacrificed Survivors" cross country Tour where will be be taking on Imam Rauff and his Pro Ground Zero Mosque Band of propagandists. The Tour begins the 15th of January in Dearborn Mich. Stay tuned I am sure the sparks will be flying.
The campaign, however, will continue, and no word on whether Sullivan's children will reconsider their personal Bieber boycotts. Salon has the rest of the apology letter here.
Have a tip we should know? tips@mediaite.com