As Media Celebrates Thailand Cave Rescue, Fmr. Navy SEAL Who Died in Effort Often Overshadowed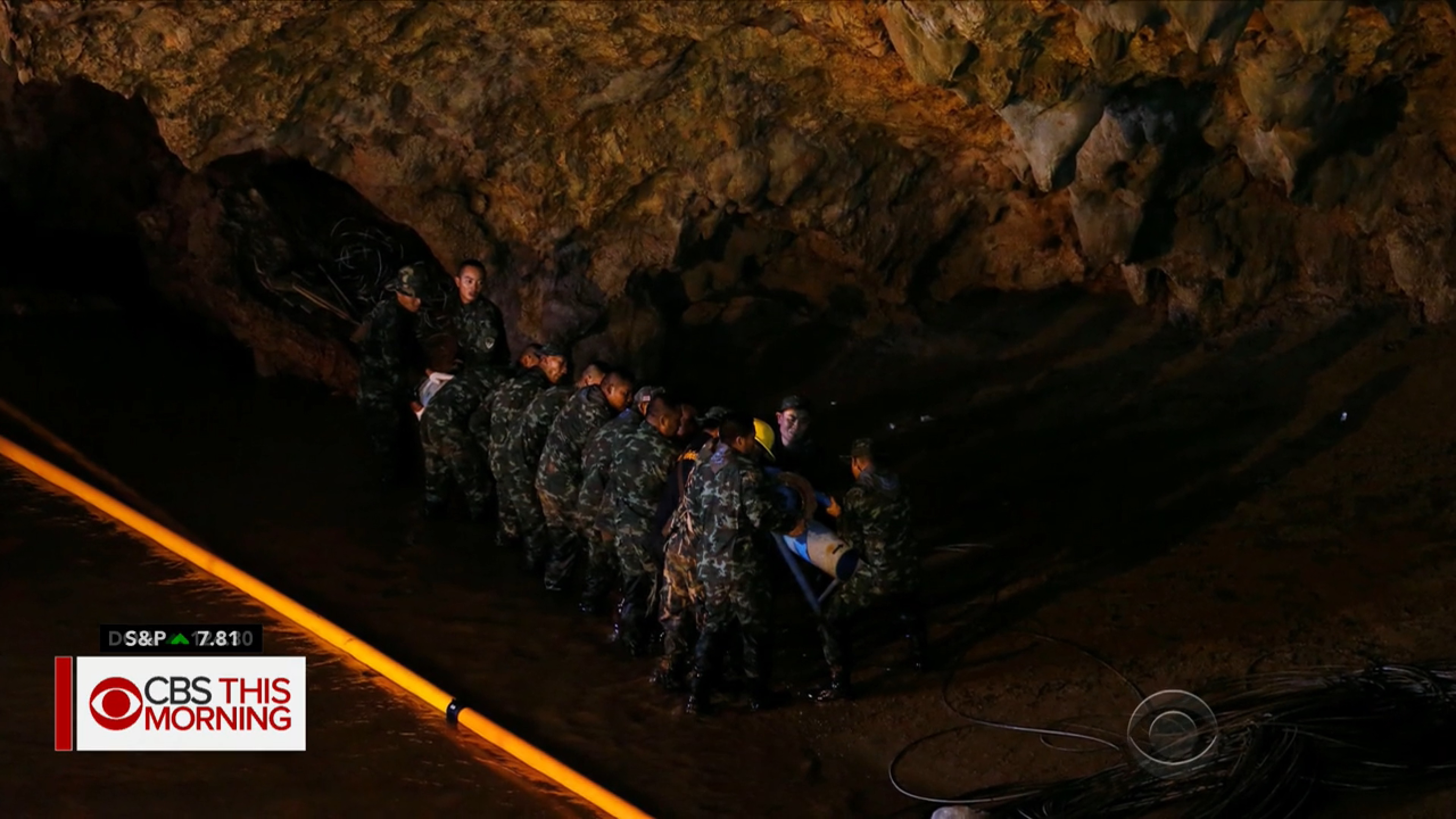 The rescue of the final four members of a youth soccer team and their coach from a flooded Thailand cave grabbed headlines Tuesday, as a harrowing multi-day mission ended with light for a dozen children who had spent more than two weeks trapped in the dark.
It was a feel good story that dominated the morning shows for days, with capturing audiences with endless chyrons flashing across cable news.
However, many continue to fail to note that not everyone emerged alive.
38-year-old Saman Kunan, a heroic former Navy SEAL who volunteered to help in the effort, suffocated Friday when he ran out of oxygen while placing air tanks on the rescue route. Those tanks had made it possible for divers to move through the cave during the mission to retrieve the boys stuck inside.
While the story has been branded as a triumph of life over what could have been a devastating alternative, for Kunan's family, the event will be indelibly marked by the loss of their loved one.
Of course the number of survivors is far greater than the one man who perished, which inevitably shapes the narrative, but shouldn't the media be both morally and journalistically obligated to at least mention in its coverage the man who gave his life for that rescue? To be fair, his death was covered on Friday but the coverage this week appears to have almost forgotten him.
Perhaps the minimal mentions of Kunan are a sign of collective fatigue. Reporters and their audiences are consumed daily by a barrage of doom and gloom reports, from mass murder to political scandals, both of which we have come to expect. Survival is an exception and this is an amazing story.
But that isn't a good enough excuse.
While the big story of the day is the rescue of 13 people who could have died, the other one remains the cost of a life to help make that happen. In its zeal to celebrate, many in the media appear to have forgotten the sacrifice of Kunan.
[Image via screengrab]
Follow Amy Russo on Twitter: @amymrusso
This is an opinion piece. The views expressed in this article are those of just the author.