History Shows Republican Leaders Who Support Trump Will See Career Skyrocket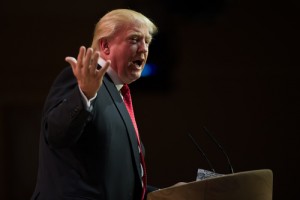 "You give loyalty, you get it back." – Tommy Lasorda
History shows that the Republican leaders who support Trump now, even if he loses the election, will see their personal careers skyrocket. There will be a bright future for Rudolph Giuliani, Newt Gingrich, Mike Pence and George P. Bush.
Consider the awesome winds of history.
In 1924, the Democrats had a candidate who was popular and passionate to the party faithful but not to the general public. He was Al Smith, the governor of New York and he was a Catholic.
For many generations there was widespread antipathy in the nation toward Catholicism. The "Know Nothings" were essentially elected to the House of Representatives as "anti-Catholic" congressmen.  At one point there were 54 of them in congress.
One wise young politician, used Smith as his ticket back into public life. He nominated Smith for president in a rousing speech at the Democratic National Convention in New York City in 1924. Smith lost his bid for the nomination but ran again in 1928.
Once again, the young politician gave the nomination speech and this time, Al Smith was chosen. But sensing that he would lose the general election, party leaders, especially across the South, abandoned their own Democratic Party nominee and Smith went down to defeat.
And what happened to the young politician who stood by him all the way?
Franklin Delano Roosevelt became the 32nd president of the United States.
Fast-forward to the Cow Palace in San Francisco and the Republican National Convention in 1964. Arizona Senator, Barry Goldwater is winning the nomination. But moderate Republicans are aghast.
Pennsylvania Governor, Bill Scranton, leads the "Never Goldwater" movement. Nelson Rockefeller is booed on the floor of the convention. The GOP goes with Goldwater anyway and he goes down in defeat in the general election.
While many establishment politicians sit out the fray and bid their time, not wanting to be associated with such a disaster, two others jump right in. One is a cynical, well-traveled, experienced party insider. He is a moderate but he nevertheless remains loyal to the party and works hard for Goldwater and Republican candidates across the country.
The other was a political wannabe, who seemed to be ending his career before it even started. He agrees with Goldwater and isn't afraid to jump into a burning building.
Four years later, the experienced politician, who stayed loyal to the GOP, Richard Nixon, was elected president of the United States.
And 24 years later, the political wannabe, Ronald Reagan, became the 40th president, restored the economy, ended the Cold War and saved the world from nuclear annihilation.
History rewards loyalty.
—
Doug Wead is a presidential historian who served as senior advisor to the Ron Paul presidential campaign in 2012, and was special assistant to President George H.W. Bush.
This is an opinion piece. The views expressed in this article are those of just the author.