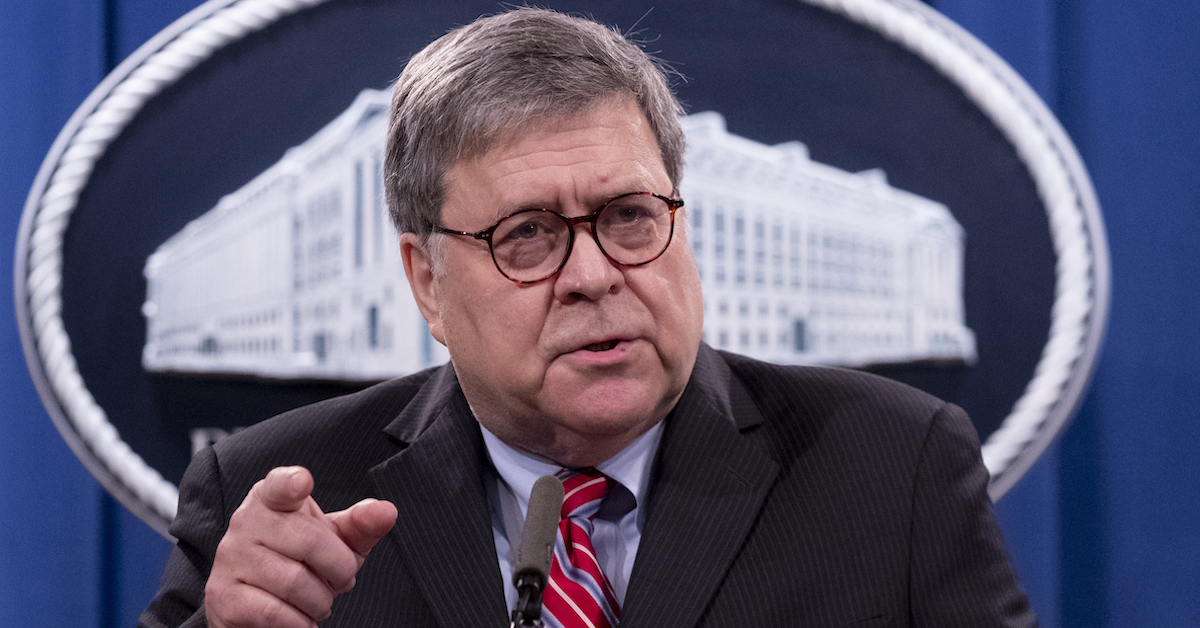 Former Attorney General Bill Barr claimed the indictment of Donald Trump is designed to get him the 2024 Republican presidential nomination.
Speaking at the National Review Institute Ideas Summit on Friday, Barr touched on Trump's indictment and claimed it was only going to "help" the former president in 2024. Recent reports indicated Manhattan District Attorney Alvin Bragg was readying an indictment for Trump based around alleged hush money payments to adult film actress Stormy Daniels to cover up an alleged affair. Trump has repeatedly denied any wrongdoing.
"I think the impetus is really to help Trump get the nomination, focus the attention on him for two years, have this thing swirling around, plus whatever else comes which I think will be damaging to whoever gets the nomination," Barr said, according to Fox News.
The former attorney general referred to the indictment as a "political hit job" based on reports as the indictment remains sealed.
"Politically, it's going to be damaging, I think, to the Republican Party, simply because, I think, it's a no-lose situation for the Democrats," Barr said.
Trump is expected to be arraigned on Tuesday after a grand jury chose to indict him. He is reportedly facing more than 30 charges.
In an interview with Fox Business host Larry Kudlow on Friday, Barr again blasted Bragg's case as politically motivated and an "abomination."
"It's the epitome of the abuse of prosecutorial power to bring a case that would not be brought against anyone else. They are going after the man, not a crime," he said.
Have a tip we should know? tips@mediaite.com