KEY RACE: What to Know About NV Senate Race Between Dean Heller and Jacky Rosen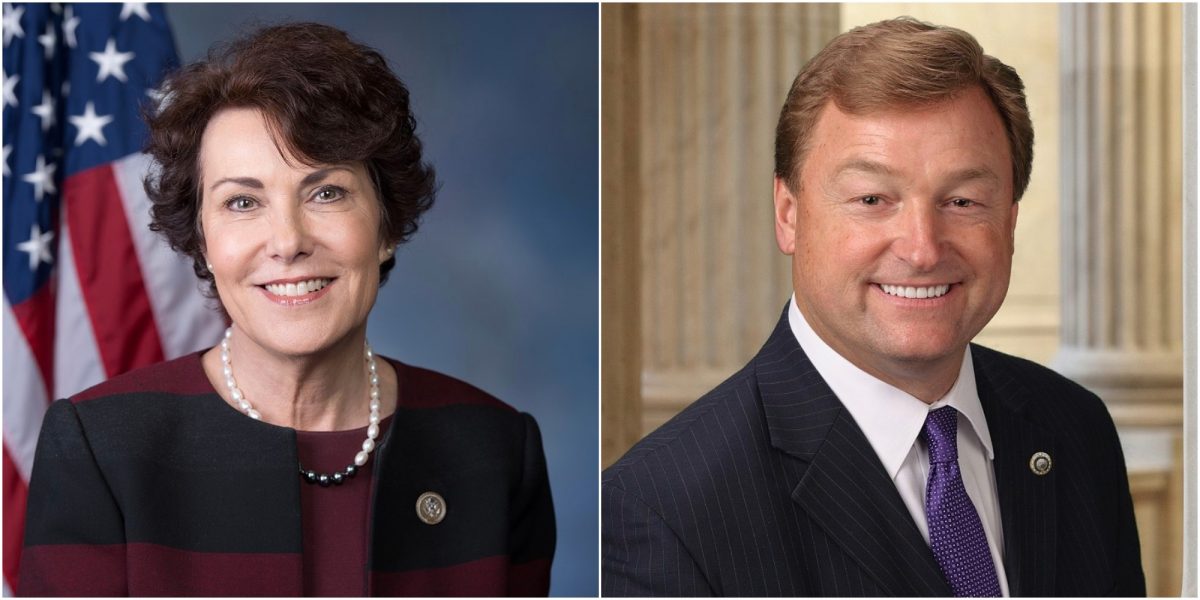 Nevada's race for the U.S. Senate is one of the most hotly contested around the nation and it is taking place in a decidedly purple state.
Republican incumbent Sen. Dean Heller has the distinction of being the only Republican senator facing a midterm election in a state Hillary Clinton won in 2016.
He is facing off with Rep. Jacky Rosen, a first-term Congresswoman who has been campaigning on healthcare.
Also in the mix are third-party candidates Kamau Bakari, Tim Hagan, and Barry Michaels none of which have garnered notable support but could potentially collectively factor into an uber-tight race where every vote counts.
The latest poll: The Emerson College poll, released just one day before the all-important midterms, has Democrat Rosen up 4 points over Republican Heller. A total of 4 percent of voters also said they were still undecided.
What pundits are saying: According to Politico's Dan Hernandez, in his in-depth analysis of the state's US Senate race, in order for Rosen to win she will have to go beyond Las Vegas and win over rural voters. The Latino vote — Hispanics make up 26 percent of the Nevada electorate — may also be a factor on Election Day.
The race, in brief:  Republicans are hoping to make up ground in rural areas while Democrats have spent considerable time in grassroots campaign efforts in this neck-and-neck race.
Heller, who once criticized POTUS, is running as a pro-Trump candidate, appearing with the president at rallies and heaping praise on him, even saying to Trump: "everything you touch turns to gold."
He has also made veterans' issues a hallmark of his campaign, in hopes of shoring up support and winning back his seat.
Meanwhile, Rosen — who Barack Obama joined on the campaign trail — has made healthcare her key issue, addressing Heller in a campaign ad saying, "You voted to let insurance companies discriminate against people with pre-existing conditions, charge older people more, and take away coverage from 200,000 Nevadans."
This race could also potentially have East Coasters up late, with races both in Arizona and Nevada, possibly helping to shape up who ultimately controls the Senate, according to the New York Times.
Polls close in Nevada at 10 pm ET, 7 pm local time.
[images via Congressional photos]
Have a tip we should know? tips@mediaite.com