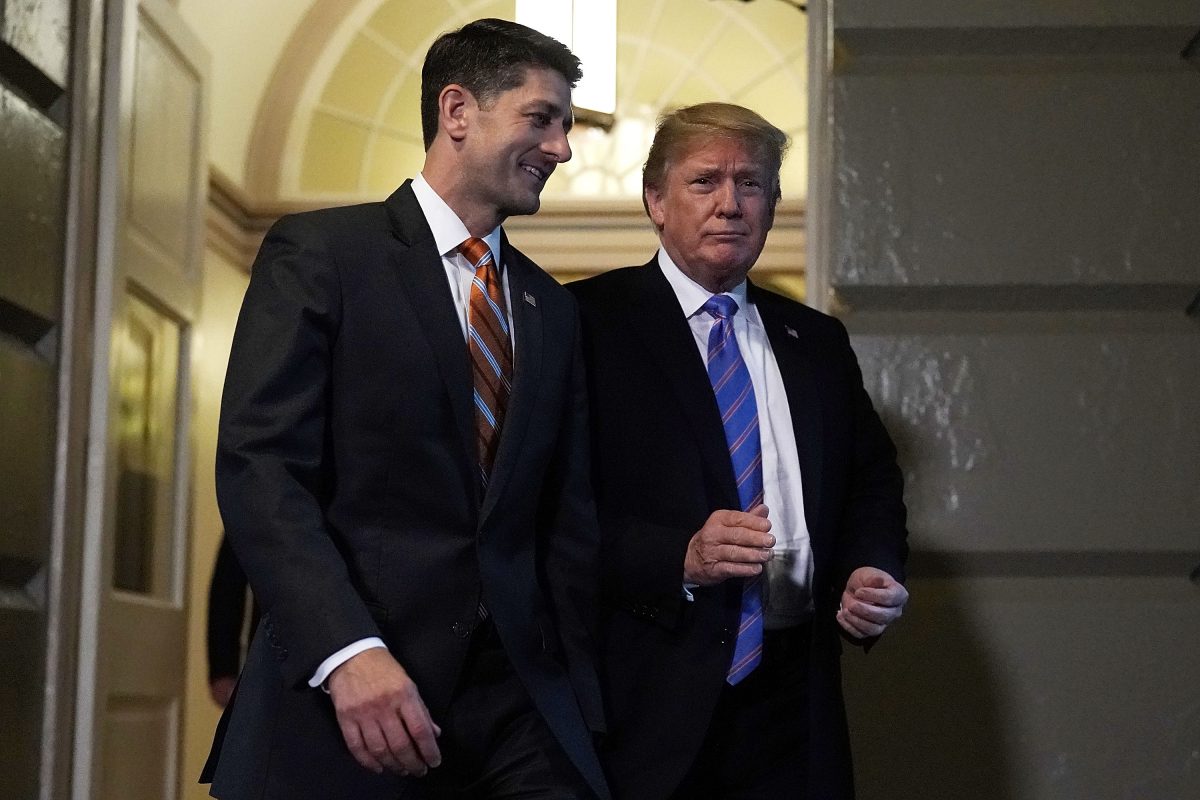 President Donald Trump is reportedly already blaming House Speaker Paul Ryan for "everything" having to do with the midterm House races even before the polls close across the country.
A source close to the White House told CNN in a report published on Tuesday night, the president's "really angry at Ryan."
Then, when asked about what Trump's so mad about, the source replied "everything."
Ryan's team, apparently aware of Trump's gripes, has also prepared talking point to refute Trump's blame game.
Among them is this talking point provided by someone close to the speaker to CNN: "Excluding one member who left Congress to deal with an alcohol problem, not a single House Republican announced their retirement following the speaker's retirement decision. Wisconsin has one of the latest filing deadlines in the country, and of the few states that followed, every one of our members filed for re-election."
Trump also appeared to be laying the groundwork for explaining away less than stellar GOP election results in general when he tweeted this on Monday:  "So funny to see the CNN Fake Suppression Polls and false rhetoric. Watch for real results Tuesday. We are lucky CNN's ratings are so low. Don't fall for the Suppression Game. Go out & VOTE. Remember, we now have perhaps the greatest Economy (JOBS) in the history of our Country!"
He also reportedly held a conference call with surrogates pre-election night where he blamed history, fundraising and retirements for a potential bad night as the polls close on Election Night.
[image via screengrab]
Have a tip we should know? tips@mediaite.com