Former Bush Press Secretary Ari Fleischer Backtracks, Says He's Not Voting For Trump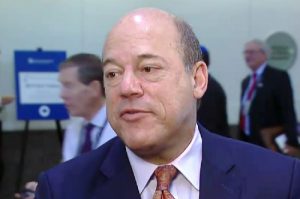 One of the few George W. Bush aides who publicly supported Republican presidential Donald Trump has now made it known that he cannot vote for the real estate mogul, days ahead of Election Day.
Ari Fleischer, who served as Bush's press secretary from 2001 to 2003, tweeted out in May that he didn't like a lot about Trump but that he'd vote for him over Hillary Clinton.
There's a lot about Donald Trump that I don't like, but I'll vote for Trump over Hillary any day.

— Ari Fleischer (@AriFleischer) May 4, 2016
However, the GOP candidate has apparently done so much damage in the past few months that Fleischer is now willing to leave his ballot blank than put Trump's name down.
In an op-ed for the Washington Post, Fleischer explained how he broke ranks with many of his Bush Administration colleagues in initially supporting Trump. But, Trump proved that he was reckless and made the race about personality rather than policy.
Then Trump lost control of himself and his message. He veered recklessly off track, attacking an American judge for his Mexican heritage, criticizing a war hero's family, questioning the legitimacy of the election and otherwise raising questions about his judgment. If this race were about change, Clinton or policy, Trump could win it. But he made it about himself. Because he is one of the most unpopular people ever to run for president, that was a big mistake.
He also made it known he is still "Never Clinton" and that he will vote for Republicans elsewhere.
I will vote for Republicans up and down the ballot. But when it comes to the presidency, I'm going to leave my ballot blank.
Currently, Clinton leads Trump nationally by a narrow 1.7 point margin, according to Real Clear Politics.
[image via screengrab]
–
Follow Justin Baragona on Twitter: @justinbaragona
Have a tip we should know? tips@mediaite.com