Michigan's Largest Paper Demands Rep. Conyers Step Down After Allegations: 'Must Go'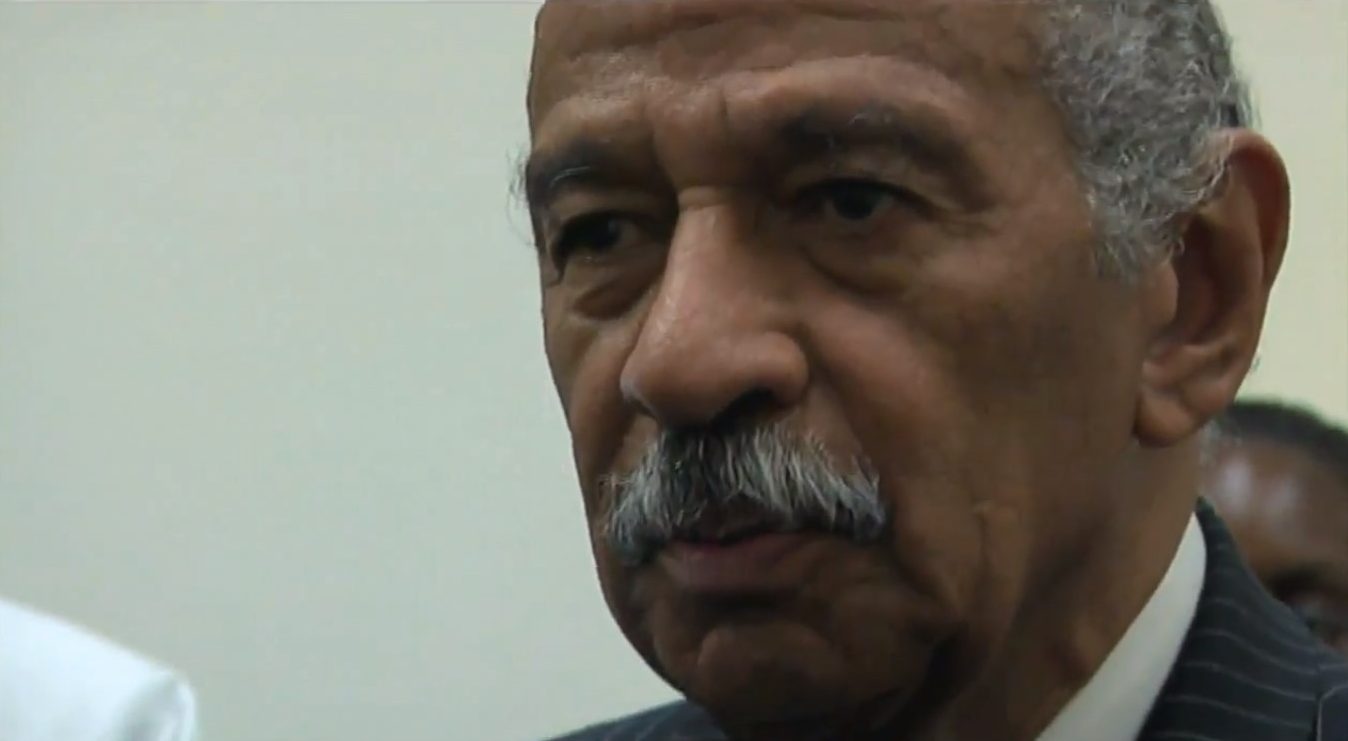 After two BuzzFeed News pieces exposed numerous sexual harassment claims made against Congressman John Conyers of Michigan, the biggest newspaper in his state is demanding that he resign.
The editorial board of the Detroit Free Press — a Gannett-owned paper with a circulation of nearly 250,000 — published a scorching piece today titled, "U.S Rep. John Conyers must resign."
"It is the kind of behavior that can never be tolerated in a public official, much less an elected representative of the people. And it means that whatever Conyers' legacy will eventually be, his tenure as a member of Congress must end — now," stated the editorial.
The writers continued: "He should resign his position and allow the investigation into his behavior to unfold without the threat that it would render him, and the people he now represents, effectively voiceless."
The newspaper noted the allegations against the congressman are especially serious, as he not only has been accused by multiple women of sexual misconduct, but he also used taxpayer money to cover for his misdeeds. This included using what appears to be "hush money" that doubled as salary to quiet the staffers in his office he allegedly sexually harassed.
As for his specific conduct, he has been accused by numerous women who worked in his office of making sexual comments and inappropriate touching — including non-consensual thigh-grabbing and shoulder-rubbing.
"John Conyers Jr. must go — after 53 years in Congress, after a stellar career of fighting for equality, after contributing so much to southeast Michigan and the nation," wrote the paper regarding the now-disgraced civil rights hero.
"It's a tragic end to his public career. But it's the appropriate consequence for the stunning subterfuge his office has indulged here, and a needed warning to other members of Congress that this can never be tolerated," they concluded.
Read the editorial here.
[image via screengrab]
Follow the author on Twitter (@calebecarma).
Have a tip we should know? tips@mediaite.com