National Enquirer Reportedly Kept a Safe of Trump Secrets, Promoted Birtherism 'With Cohen's Involvement'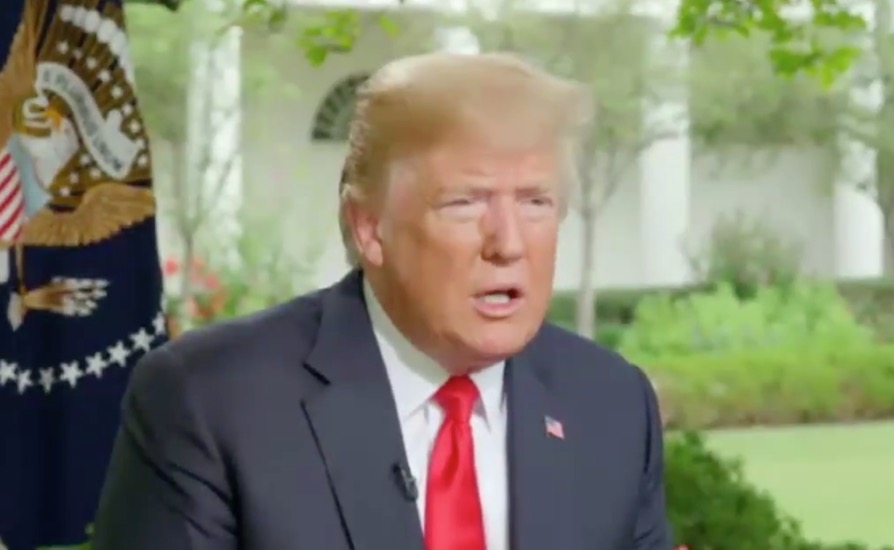 According to a bombshell new report from the Associated Press, The National Enquirer had a safe that contained "documents on hush money payments and other damaging stories it killed as part of its cozy relationship with Donald Trump."
The tabloid also touted the racist "birther" conspiracy theory about President Barack Obama, per AP, at the urging of former Trump lawyer Michael Cohen.
The story comes hours after it was reported that David Pecker, the head of the National Enquirer, was granted immunity by federal prosecutors investigating Cohen's payments to two women claiming to have had affairs with Trump.
American Media Inc., the publisher of the Enquirer, purchased the affair story of Playboy model Karen McDougal in 2016 for $150,000 and killed it.
Sources told AP that the safe, which contained documents related to a series of hush money payments, "was a great source of power for Pecker."
AP explained:
The Trump records were stored alongside similar documents pertaining to other celebrities' catch-and-kill deals, in which exclusive rights to people's stories were bought with no intention of publishing to keep them out of the news. By keeping celebrities' embarrassing secrets, the company was able to ingratiate itself with them and ask for favors in return.
AP reported that Pecker removed the contents of the safe after reports began to surface about the catch-and-kill deals, though it is unknown whether they were destroyed.
The Enquirer also reportedly spiked negative stories about Trump, while promoting the racist birther theory about Obama:
Former Enquirer employees who spoke to the AP said that negative stories about Trump were dead on arrival dating back more than a decade when he starred on NBC's reality show "The Apprentice."

In 2010, at Cohen's urging, the National Enquirer began promoting a potential Trump presidential candidacy, referring readers to a pro-Trump website Cohen helped create. With Cohen's involvement, the publication began questioning President Barack Obama's birthplace and American citizenship in print, an effort that Trump promoted for several years, former staffers said.
Have a tip we should know? tips@mediaite.com
Aidan McLaughlin - Editor in Chief