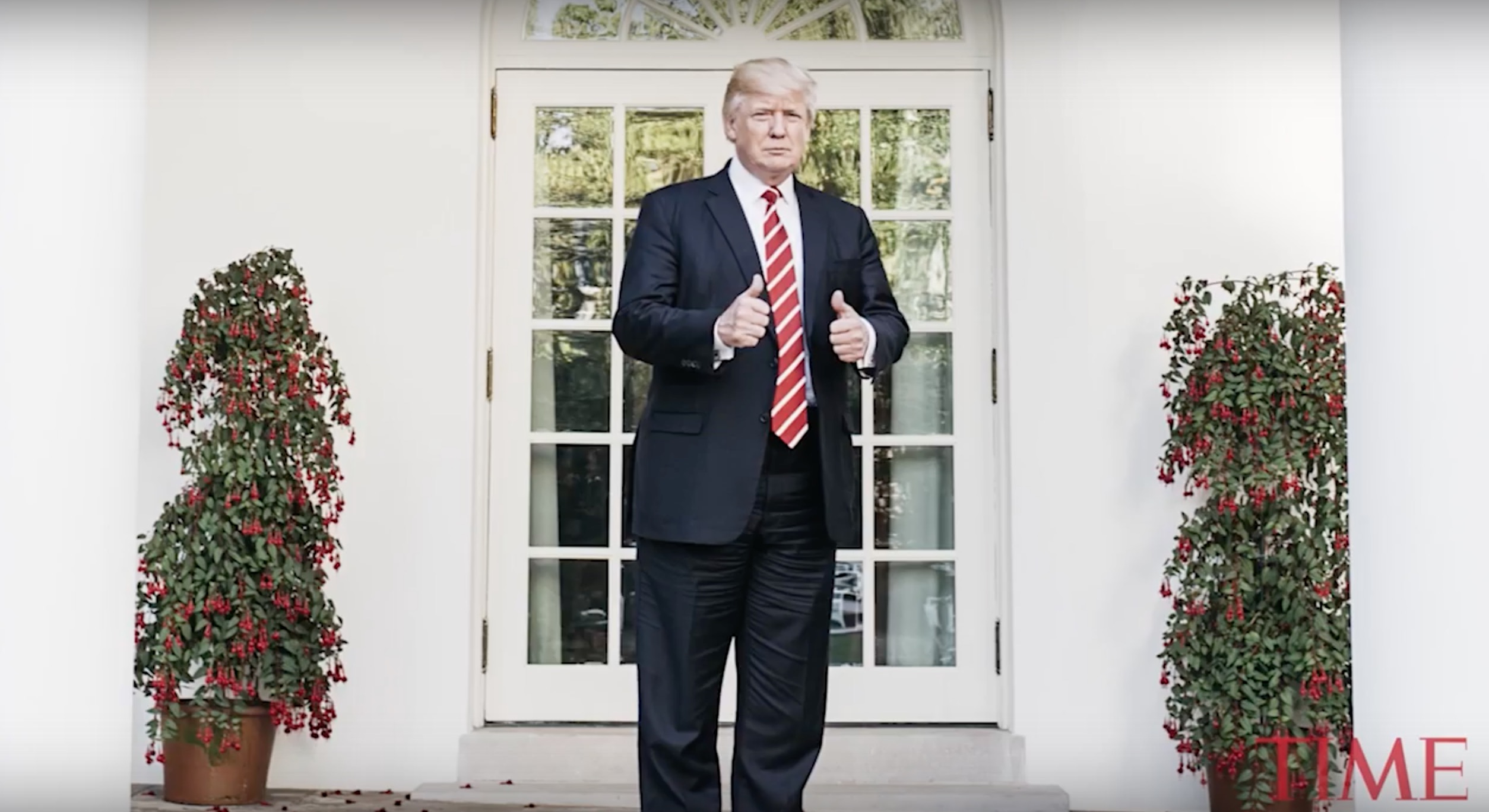 In a wide-ranging interview with TIME Magazine, President Donald Trump declared he wanted steam — not digital — catapults affixed to U.S. aircraft carriers.
TIME provided an excerpt from the interview, in which Trump outlined his thoughts on the Navy's plans to build new aircraft carriers in a semi-coherent rambling.
"You know the catapult is quite important," Trump began, before explaining to the TIME reporters that the Navy no longer uses steam to power their catapults, but a digital interface.
TIME did not provide a full transcript of the interview, so we are left to decipher this curious excerpt:
You know the catapult is quite important. So I said what is this? Sir, this is our digital catapult system. He said well, we're going to this because we wanted to keep up with modern [technology]. I said you don't use steam anymore for catapult? No sir. I said, "Ah, how is it working?" "Sir, not good. Not good. Doesn't have the power. You know the steam is just brutal. You see that sucker going and steam's going all over the place, there's planes thrown in the air."
It sounded bad to me. Digital. They have digital. What is digital? And it's very complicated, you have to be Albert Einstein to figure it out. And I said–and now they want to buy more aircraft carriers. I said what system are you going to be–"Sir, we're staying with digital." I said no you're not. You going to goddamned steam, the digital costs hundreds of millions of dollars more money and it's no good.
So according to Trump, he demanded the Navy opt for "goddamned steam" catapults instead of the "very complicated" digital system.
Adrienne Lafrance reported in The Atlantic that Navy officials were "blindsided" by Trump's "suggestion that he has convinced the Navy to abandon a long-planned digital launching system in favor of steam on its newest aircraft carrier."
The catapult system Trump disapproves of is called the Electro-Magnetic Aircraft Launch System (EMALS), and is "a key technological upgrade at the center of the multibillion-dollar carrier project."
In light of the Trump's comments lauding steam, the Navy is reportedly "scrambling to figure out how to address the president's concerns."
[image via screengrab]
—
Follow Aidan McLaughlin (@aidnmclaughlin) on Twitter
Have a tip we should know? [email protected]
Aidan McLaughlin - Editor in Chief