Report: Photos Reveal Jared Loughner Enjoyed Wearing A Red G-String Now And Then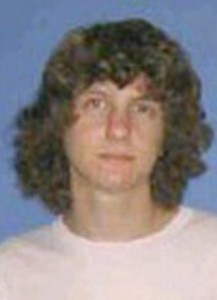 We're discovering a little more about Jared Loughner with each passing day, every bit adding to a portrait of an increasingly complicated young man. Today, for instance, law enforcement officials made the announcement that they've found several pictures of the Arizona gunman posing with a Glock 9mm pistol. Whilst wearing a red g-string. Like you do.
The NY Times reports:
Law enforcement officials said Friday they have multiple photos of Jared L. Loughner posing with a Glock 9mm pistol next to his naked buttocks and dressed in a bright red g-string. It is the same model of weapon as the one the police say Mr. Loughner used last Saturday to kill six people, including a federal judge and a 9-year-old girl, and to wound 14 others, including an Arizona congresswoman.
The gun happens to be the same model as that used by Loughner to kill six people and injure Congresswoman Gabrielle Giffords as she met with her constituents outside a Tucson, Arizona Safeway.
Lougher had taken the revealing – on multiple levels – photos to a local Walgreens to be developed. The photos show Loughner positioning the gun both near his groin and his buttocks. Police are currently unclear as to when, exactly, the photos were taken.
In related news, the Pima County Sheriff's Department has released tape of a 911 call placed by Brian Tierney, a man claiming to be a friend of Loughner's, just after the fatal shooting. Said Tierney:
The shooter was someone that I knew. He left a message on my phone at, like, 2 in the morning last night. He didn't say anything about shooting people or anything.
Have a tip we should know? [email protected]