Wall Street Journal Editorial Board Rips Trump Presser: A 'Personal and National Embarrassment'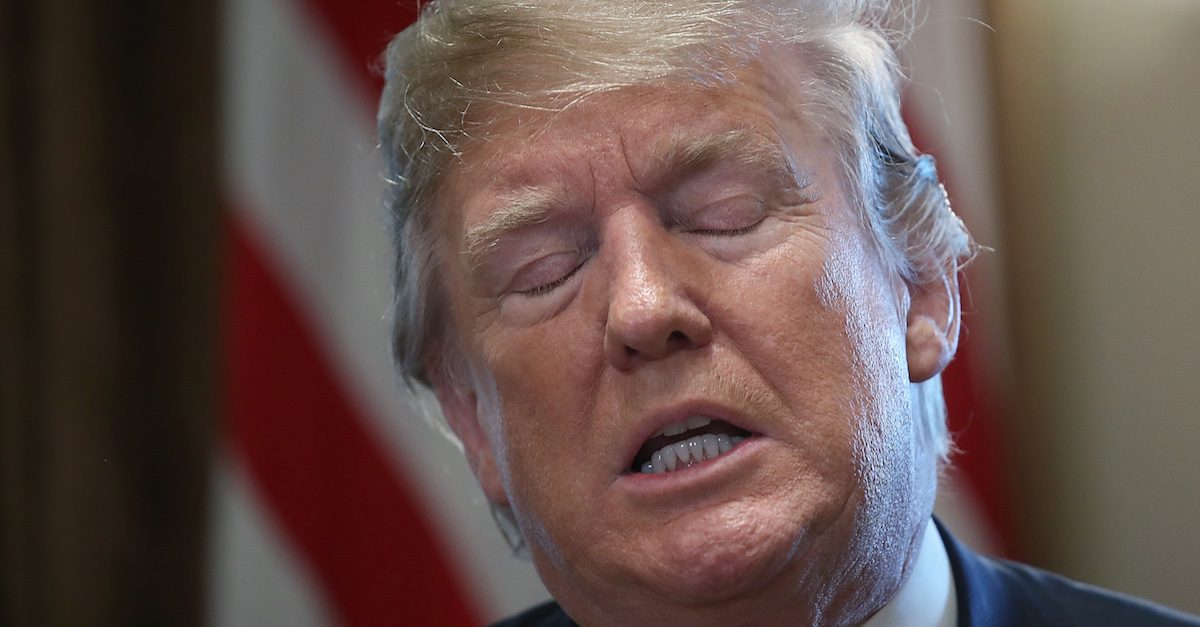 The Wall Street Journal's editorial board has often been at odds with the paper's own reporting during the Trump presidency, frequently opting to defend the administration in spite of the journalism exposing its scandals.
Not so on Tuesday, as the Editorial Board blasted Trump's disastrous press conference with Russian President Vladimir Putin as an embarassing demonstration of the "Trump First Doctrine".
"Mr. Trump marched through Europe with more swagger than strategy," the Board wrote. "His diplomacy is personal, rooted in instinct and impulse, and he treats other leaders above all on how much they praise Donald J. Trump. He says what pops into his head to shock but then disavows it if there's a backlash. He criticizes institutions and policies to grab headlines but then claims victory no matter the outcome."
The editorial does its best to give Trump the benefit of the doubt, making sure to chastise his "critics who predict the end of world order," but ultimately concludes that his trip abroad made for a "troubling week."
In running through the litany of Trump's screw-ups, from his acrimonious summit with NATO allies to the "fiasco" in Britain, the Journal's Editorial Board reserved its harshest condemnation for Trump's Russia summit.
"Details from the private Trump-Putin talks in Helsinki will spill out in coming days, but Monday's joint press conference was a personal and national embarrassment," the Board wrote. "On stage with the dictator whose election meddling has done so much harm to his Presidency, Mr. Trump couldn't even bring himself to say he believed his own intelligence advisers like Dan Coats over the Russian strongman."
"The charitable explanation for this kowtow to the Kremlin is that Mr. Trump can't get past his fury that critics claim his election was tainted by Russian interference," the Board continued, referring to Trump's tangent about DNC servers as a "solipsistic ramble."
Trump "also projected weakness" by begging for better relations, the Board noted, while Putin "played it cool and matter of fact." Ouch.
Read the full editorial here.
[Photo by Win McNamee/Getty Images]
—
Follow Aidan McLaughlin (@aidnmclaughlin) on Twitter
Have a tip we should know? tips@mediaite.com
Aidan McLaughlin - Editor in Chief