SportsCenter Host: ESPN Should Stick to Sports: 'People Don't Watch' for 'Charlottesville'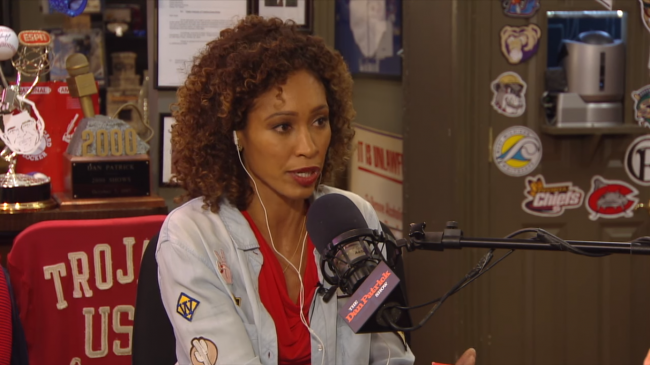 Sage Steele, ESPN's new SportsCenter morning co-host, wants the network to pivot from discussing political issues and return to focusing on sports coverage — a move that many conservative viewers have called for.
"I do believe that people come to [ESPN] for their sports. Not everybody agrees with me on that, not everybody I work with agrees with me. That's my personal opinion, that that's where we go to escape," Steele told the New York Post.
However, Steele did add that there are exceptions to this, including the debate over Colin Kapernick's lack of employment. "When there is an obvious crossover, like Colin Kaepernick, that is a different situation, and we will have in-depth discussions beforehand to talk about the proper way to handle it," the host said.
"I do not look forward to discussing [Kaepernick] on SportsCenter, I really don't," Steele added on the topic during an interview with the Washington Post.
The changes Steele has made to SportsCenter include focusing on showing sports highlights and doing more analysis, changes Steele framed by saying, "we are going to be doing things a little bit differently" and "people don't watch SportsCenter to hear about Charlottesville."
However, not all Steele's colleagues share her views, as she was slammed by ESPN Radio host Dan Le Batard earlier this year after relaying frustration over a missed flight due to protests against President Donald Trump's travel ban. Additionally, Steele relayed her political views by taking the illiberal stance of calling out Tampa Bay Buccaneers wide receiver Mike Evans after he keeled for the national anthem a couple days after Veterans Day.
[image via screengrab]
Have a tip we should know? tips@mediaite.com