Fmr Bush Official Reportedly Told Republicans He Got Psychiatrists to Analyze Trump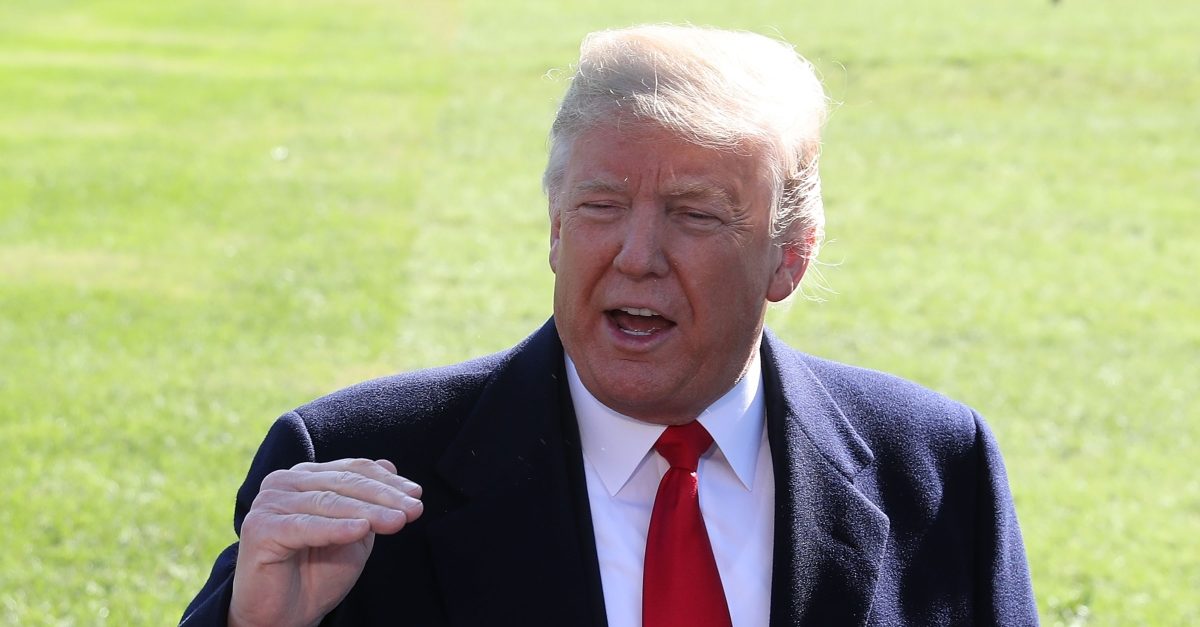 Former National Economic Council director Larry Lindsey, who served in the Bush 43 administration, reportedly spoke with Republicans this week with a rather blunt assessment of President Donald Trump's mental state.
Lindsey was speaking to top Republicans about China and trade, Politico Playbook reports this afternoon, but apparently in understanding Trump's approach Lindsey enlisted "two psychiatrists to analyze the president from afar":
China views President DONALD TRUMP as a "total narcissist" — "a 10-out-of-10 narcissist," he said. Lindsey attributed this to the president's upbringing and said his mother didn't pay him adequate attention in childhood.

LINDSEY said Trump has no long-term plans or ability to think ahead. He said the president has the long-term decision-making ability of an "empty chair." The psychiatrists said Chinese President XI JINPING and Trump are very different people, Lindsey said, according to people in both meetings.
Lindsey does, however, support Trump's China policy and thinks he might succeed with Xi "because of some of his traits."
George Conway, husband to White House counselor Kellyanne Conway, has repeatedly called Trump a narcissist, and he reacted today by saying it doesn't take a psychiatrist to see it:
You don't need a psychiatrist to tell you this. You just need to be able to read … https://t.co/yxpp0f4qbJ

— George Conway (@gtconway3d) May 15, 2019
… these diagnostic criteria from the DSM-V, which are written in plain English. https://t.co/ftWVc0sQVR

— George Conway (@gtconway3d) May 15, 2019
It only takes 5 of 9 for a diagnosis. It's beyond question Trump is 9 for 9.

— George Conway (@gtconway3d) May 15, 2019
He's an unwell man, and everyone in this town knows it.

— George Conway (@gtconway3d) May 15, 2019
As do our friends and foes abroad.

— George Conway (@gtconway3d) May 15, 2019
[image via screengrab]
Have a tip we should know? [email protected]
Josh Feldman - Senior Editor