Jeff Flake Flat Out Begs GOP-Ex Colleagues to Avoid Moral Bankruptcy By Ditching Trump: 'There's Still Time to Save Your Souls'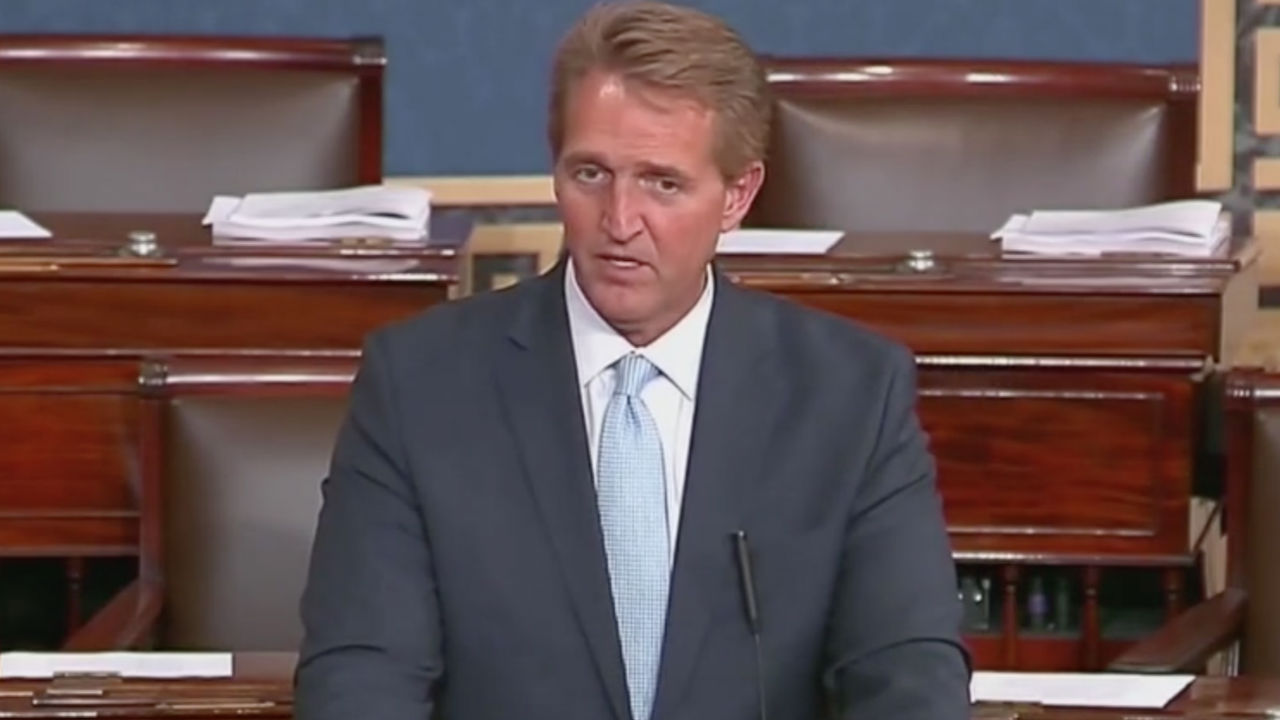 Former Republican Senator Jeff Flake has been, for the last year-plus, a man without a country — politically speaking. His last-second pact to delay a Senate Judiciary vote on Supreme Court Justice Brett Kavanaugh helped make him persona non grata with conservatives. And his subsequent vote to confirm earned scorn from progressives — many of whom viewed him as lacking the courage to cast the nay vote that he, in his heart, wanted to cast.
After failing to curry any favor among the latter group, the ex-senator is taking one last shot at preaching to the former. On Monday, Flake — now a contributor to CBS News — desperately appealed to his Republican former colleagues in the Senate to ditch President Donald Trump.
"If the House decides against filing articles of impeachment, or the Senate fails to convict, Senate Republicans will have to decide whether, given what we now know about the president's actions and behavior, to support his reelection," Flake wrote in a Washington Post op-ed. "Obviously, the answer is no."
In the piece, titled "Fellow Republicans, there's still time to save your souls," Flake didn't go so far as to call for Trump's impeachment — writing that he understands the decision to impeach is "hard."
"[A]lthough impeachment now seems inevitable, I fear it all the same," Flake wrote. "I understand others who might have similar reservations. The decision to impeach or not is a difficult one indeed."
The senator, however, feels no such internal conflict when it comes to the prospect of supporting Trump next November. He called on his former colleagues to stand against the president — even if it costs them their seats.
"Trust me when I say that you can go elsewhere for a job," Flake said. "But you cannot go elsewhere for a soul."
Have a tip we should know? tips@mediaite.com
Joe DePaolo - Senior Editor