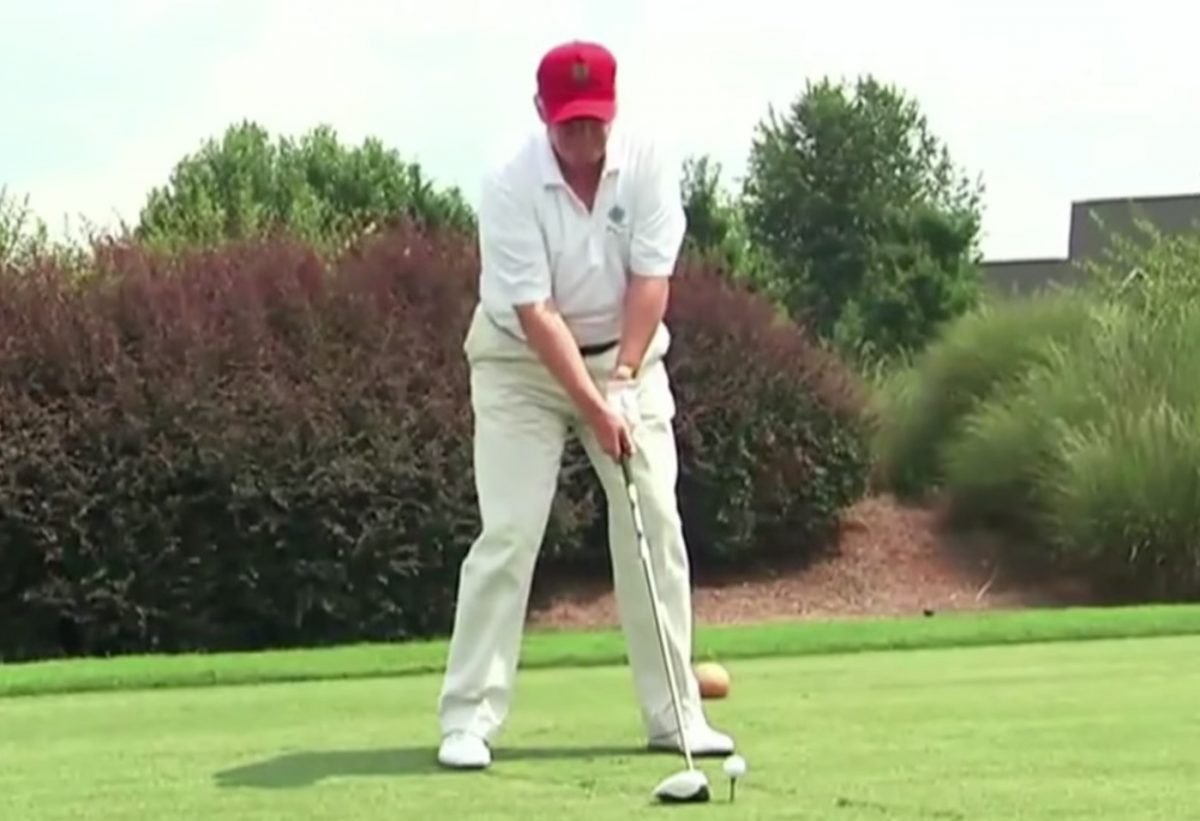 There's nothing that says "I care about this nation and our barbaric epidemic of gun violence" than hitting the links.
That's right: President Donald Trump, days after meeting with survivors of the deadly school shooting in Parkland, FL that killed 17 people, is on the golf course in West Palm Beach as of 9 a.m. this morning.
In a stunning act of compassion, Trump neglected to visit the course over the weekend, aides said, out of respect for the victims and their families.
Instead, during that time, he was attending a disco-themed party at his Mar-a-Lago resort, and spent the rest of the weekend in the best way possible: firing off a massive tweetstorm blaming the FBI for the shooting and insisting that there was no collusion between his presidential campaign and the Russians.
If you needed any more proof that the president is one-hundred percent committed to helping us all focus on the important issues, he capped off his Twitter rant talking about Oprah Winfrey's appearance on 60 Minutes and how the talk show titan looked "insecure."
"Hope Oprah runs [in 2020] so she can be exposed and defeated just like all of the others!"
Yes, Trump made all the right moves. Besides, what trip to Florida would be complete without a healthy dose of golf with a side of how-wonderfully-convenient-that-your-school-shooting-happened-in-the-same-state-as-my-resort?
Though hardly comparable situations, it merits noting that previous presidents have come under fire for the less-than-ideal timing of their vacations. President Barack Obama was criticized for golfing in Martha's Vineyard during the 2014 riots in Ferguson, MO.
[image via screengrab]
—
Follow Rachel Dicker on Twitter @rachelmdicker
Have a tip we should know? tips@mediaite.com