Trump Reportedly Angry With 81-Year-Old Wilbur Ross For Repeatedly Falling Asleep in Meetings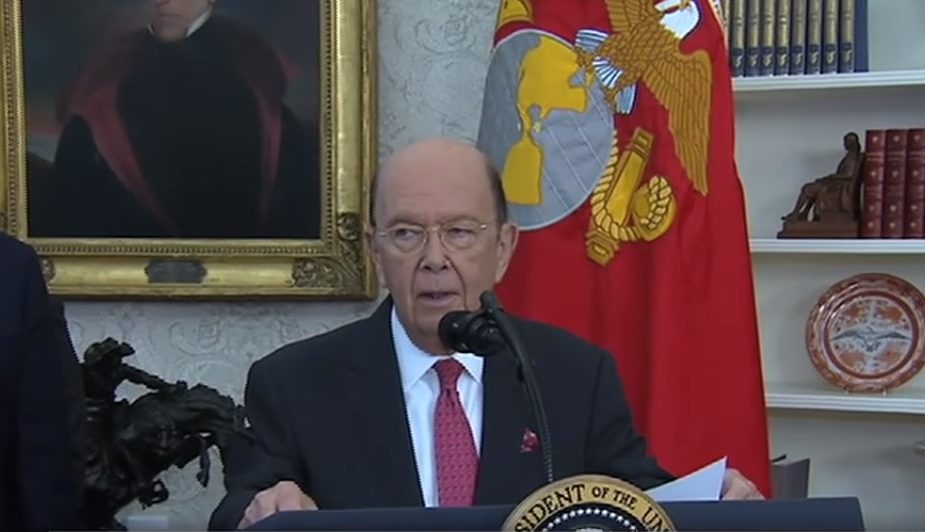 President Donald Trump is reportedly upset with Commerce Secretary Wilbur Ross for losing "his step" and continually falling asleep in the middle of White House meetings.
As reported by Axios, Trump — while shaking his head — said of the 81-year-old Wall Street veteran: "Wilbur has lost his step. Actually, he's probably lost a lot of steps."
While the relationship between Ross and Trump was initially a good, dependable one, the president's view of his Secretary of Commerce has soured due to the untimely sleeping habits, as well as his dealings with Chinese trade policies.
Reporter Jonathan Swan described one White House meeting with Trump and Ross in which the president savaged him, saying, "These trade deals, they're terrible. Your understanding of trade is terrible. Your deals are no good. No good."
Trump, who has been outspoken about renegotiating trade deals with China and other countries the US frequently trades with, also feels that Ross has bungled the potential for new arrangements on these issues and wants to now handle it himself.
As for his sleep issues, one source told Axios, "Wilbur is good until about 11 a.m."
However, the White House disputed these reports and claimed Ross is actually still spearheading the administration's trade policies. "Secretary Ross is leading the administration's approach on steel, aluminum, intellectual property and trade. Far from souring on his performance, since taking office, the President has expanded his responsibilities," said Principal Deputy White House Press Secretary Raj Shah.
UPDATE: After the Axios report on Ross' sleeping habits came out, Politico's Eliana Johnson reported he also slobbers over himself while napping in administration meetings.
A source I had contacted about something more important responded that not only has Wilbur Ross fallen asleep at every meeting he's been in with source, but that he drools – and uses his tie to clean it up.

— Eliana Johnson (@elianayjohnson) January 22, 2018
[image via screengrab]
Follow the author on Twitter (@calebecarma).
Have a tip we should know? tips@mediaite.com