Trump Screams at Republicans to Default on U.S. Debt: 'USE THE DEBT CEILING TO WIN, AND MEAN IT THIS TIME!'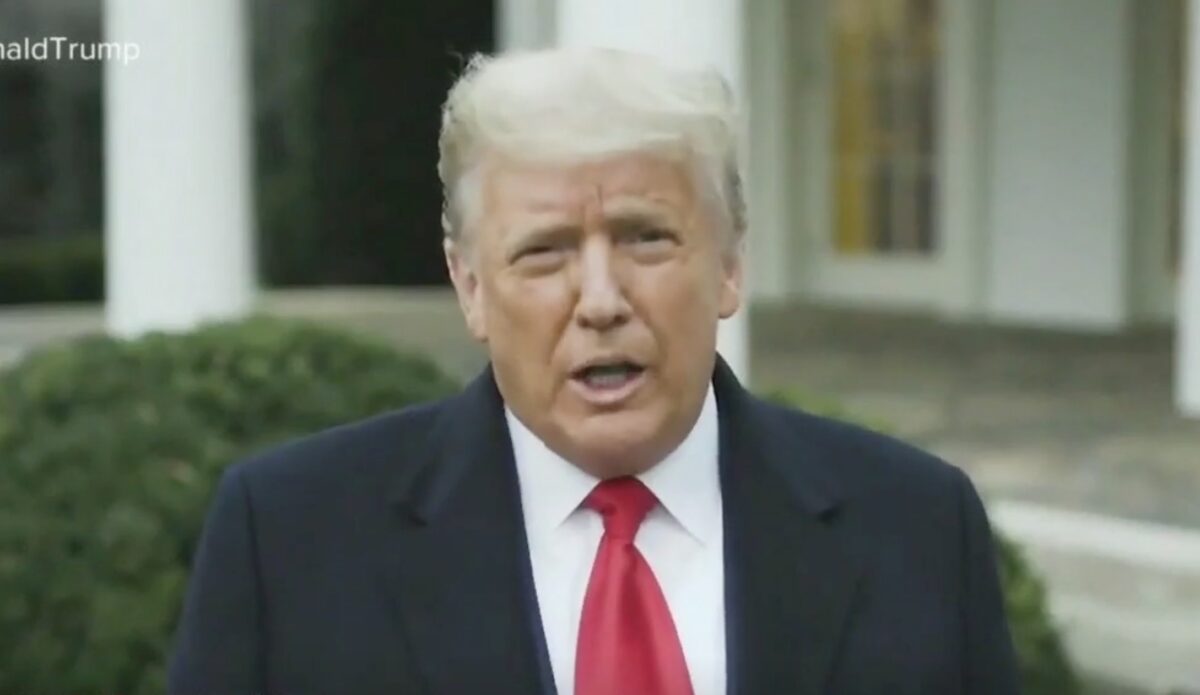 Former President Donald Trump suggested Republicans should risk a default on America's national debt as he demanded that they hold out on raising the debt ceiling.
As Treasury Secretary Janet Yellen calls on Congress to raise the debt ceiling before the December 15th deadline, there has been discord among Republicans for how the deal has been cut. As deliberations on the national debt continue to unfold, Trump lashed out at the Republicans (once again) since this came just after several Republican lawmakers voted for Congress to pass its bipartisan infrastructure deal.
"I'm watching Republican Senators talk about fighting the horrendous Build Back Better Bill that the Democrats will push forward, made much easier for them by the 19 Republican Senators who voted for the Democrats Unfrastructure Plan, which is only 11% Infrastructure, and also by McConnell incredibly giving the Democrats a two-month extension, which allowed them to get their act together," Trump seethed. "Now the Republicans start fighting a much harder war, and I told them this would happen. It's pathetic!"
Trump continued to rage at "Broken Old Crow" Mitch McConnell, blaming the minority leader for how Georgia's senate seats went to the Democrats in the aftermath of the 2020 election. Littler reminder: Trump potentially depressed Republican turnout in the state as he went on and on with his unsubstantiated claims of mass election corruption.
In the end, Trump seemed to call for Republicans to weaponize the debt ceiling and use it against President Joe Biden's Build Back Better Bill.
Those 19 Republicans, including the Broken Old Crow, should not be forgotten for what they have done and the absolutely horrible ramifications this Bill will have on the future of our Nation. Just like McConnell blew two Senate seats in Georgia, and wouldn't fight the Rigged Presidential Election, he gave this one away also.

USE THE DEBT CEILING TO WIN, AND MEAN IT THIS TIME!
Multiple finance and business outlets have described the alarming consequences of not raising the debt ceiling. Failing to do so would mean severe disruption to all levels of government spending, a crash for programs like Social Security and Medicaid, and a stock market nosedive that would cause disarray for the global economy. As the results of defaulting trickle down to a local level, this would cause a major strain on the flow of income to households and small businesses, plus interest rates would rise with the downgrade of America's credit rating.
Have a tip we should know? tips@mediaite.com