White House Bans Reporters From Trump-Kim Dinner For Shouting Questions During Earlier Meeting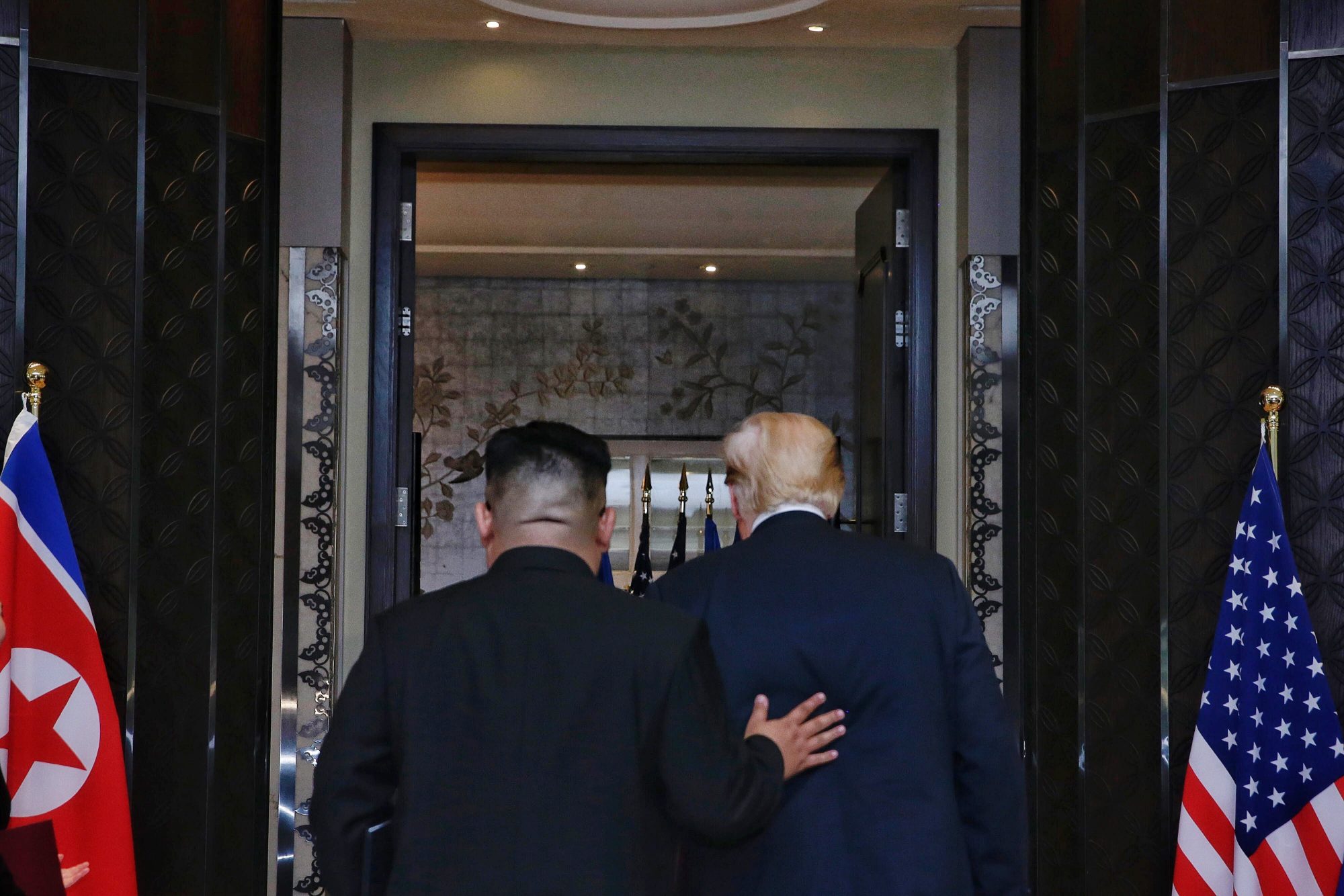 The White House blocked four members of the media from covering President Donald Trump's dinner with North Korean leader Kim Jong Un Wednesday after they had shouted questions during an earlier meeting, according to the Washington Post's Philip Rucker.
Three reporters and a print pooler were excluded from the dinner, including AP's Jonathan Lemire, Reuters' Jeff Mason, Bloomberg's Justin Sink, and the Los Angeles Times' Eli Stokols. White House Press Secretary Sarah Sanders said it was because they had "shouted questions in the previous sprays."
"Due to the sensitive nature of the meetings we have limited the pool for the dinner to a smaller group, but ensured that representation of photographers, TV, radio and print Poolers are all in the room," Sanders said in a statement. "We are continuing to negotiate aspects of this historic summit and will always work to make sure the U.S. media has as much access as possible."
According to Rucker, some of the questions shouted at Trump earlier were about his former attorney Michael Cohen's congressional testimony Wednesday. The crew of 13 journalists who normally travel with the President to his meetings became limited to only photographers and television crew members at the dinner.
Two sources who were present at a press pool with Sanders said the journalists had repeatedly asked her whether the North Korean dictator had to do with the reporters being banned from the dinner, to which Sanders responded, "I wouldn't say that." After loud protests from the reporters, Sanders finally allowed the Wall Street Journal's Vivian Salama to be quietly present at the dinner.
The AP pushed back against the White House's decision to ban their correspondent, citing the importance of the free press.
"The Associated Press decries such efforts by the White House to restrict access to the president," said a spokesperson for the AP. "It is critically important that any president uphold American press freedom standards, not only at home but especially while abroad."
Have a tip we should know? tips@mediaite.com