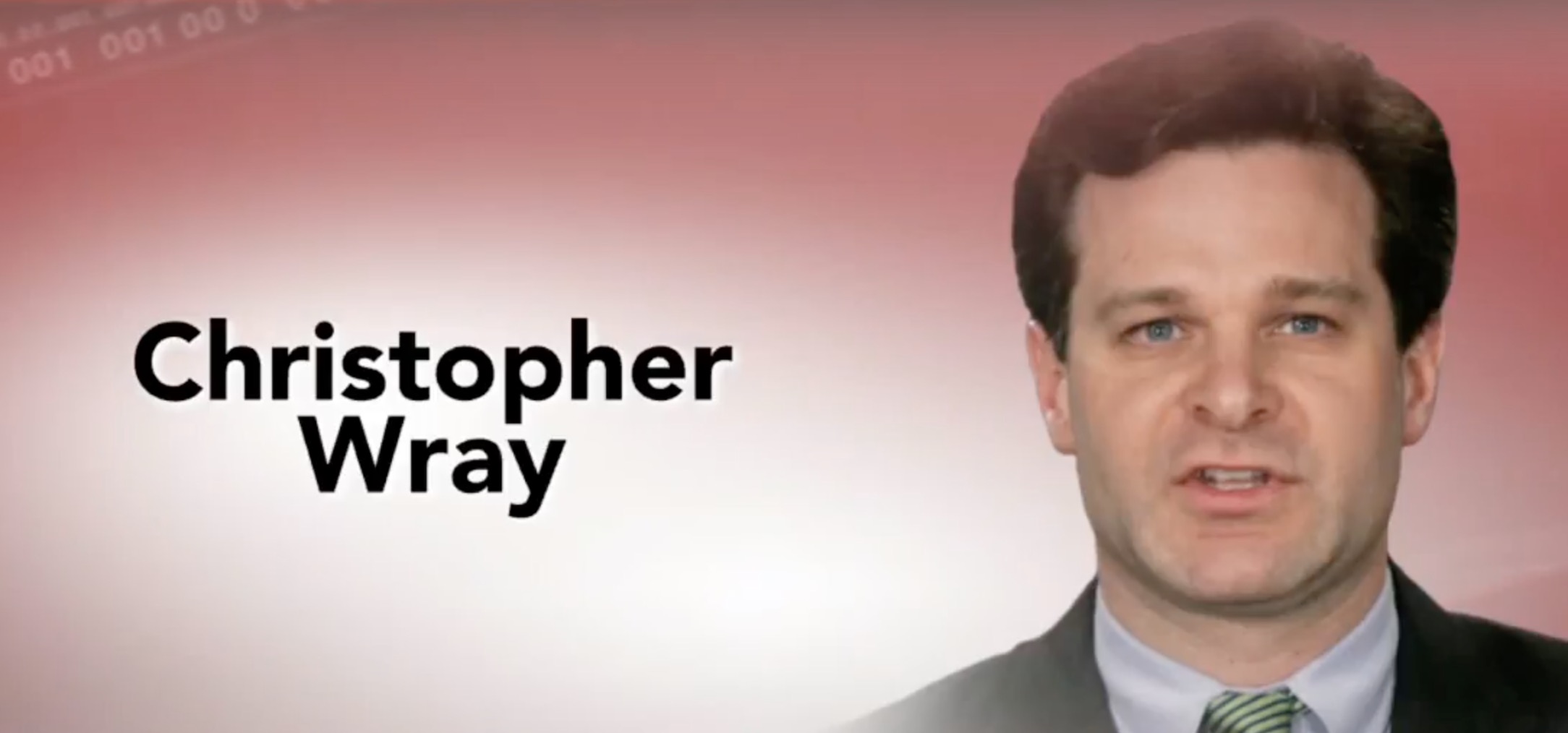 President Donald Trump announced on Wednesday his plan to nominate Christopher A. Wray — former deputy attorney general and Chris Christie's personal attorney — as the new FBI director:
I will be nominating Christopher A. Wray, a man of impeccable credentials, to be the new Director of the FBI. Details to follow.

— Donald J. Trump (@realDonaldTrump) June 7, 2017
Wray will replace former director James Comey, who was fired by the president last month amidst the federal investigation into the Trump campaign's ties to Russia. Comey is set to attend a bombshell hearing before the Senate on Thursday, where he will reportedly testify about the existence of memos holding that Trump asked him to close the investigation into former national security adviser Mike Flynn.
Wray, a longtime litigator and Yale graduate, was nominated to be assistant attorney general in charge of the Justice Department's criminal division by President George W. Bush in 2003. He worked for two years in that position at the Justice Department, and served on the president's Corporate Fraud Task Force, overseeing the Enron Task Force. Wray was also involved in the Department's legal response to the 9/11 terror attacks and subsequent Iraq War.
Now a partner at mammoth DC-based law firm King & Spalding, Wray chairs the Special Matters and Government Investigations Practice Group, which focuses on white-collar crimes, according to the firm's website.
Wray was also New Jersey Governor Chris Christie's personal attorney during the 'Bridgegate' investigation into the controversial George Washington Bridge toll lane closings. The two met when they both worked under the Bush administration, when Christie was a US attorney.
Christie was never charged in the Bridgegate investigation, but two of his aides, Bridget Anne Kelly and Bill Baroni, were found guilty and sentenced to federal prison.
Press secretary Sean Spicer said in May that Trump planned to interview Wray at the White House, as well as former deputy director of the FBI John Pistole.
When asked about his personal lawyer being under consideration to lead the FBI, Christie said he had "the utmost confidence in Chris," and called him "an outstanding lawyer" with "absolute integrity and honesty," according to North Jersey.
The selection of Wray for FBI director is a safe pick, likely to allay fears that Trump would appoint a politician to run the bureau — Republican lawmakers Trey Gowdy, John Cornyn and former Sen. Joe Lieberman were all under consideration for the post, but withdrew following criticism their appointment would represent a politicization of the FBI.
[image via screengrab]
—
Follow Aidan McLaughlin (@aidnmclaughlin) on Twitter
Have a tip we should know? tips@mediaite.com
Aidan McLaughlin - Editor in Chief