Attkisson Defends Reports on Vaccine-Autism Link: 'Many Peer-Reviewed Studies' Show It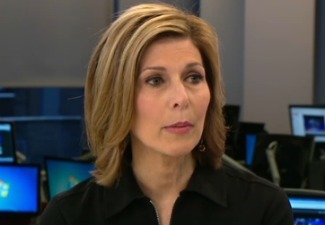 Most of Sharyl Attkisson's interview on CNN's Reliable Sources Monday focused on her critical reports of the Obama administration, but Brian Stelter brought up another issue Attkisson's gotten some flak for: her past reporting on a link between vaccines and autism. Attkisson stood by the reporting and claimed plenty of peer-reviewed studies make the association.
Attkisson did some in-depth reporting in 2011 about a possible link between vaccines and autism, a link that's been widely discredited in the scientific community. Attkisson got some flak for her reporting, and yesterday Stelter told her the "loudest criticisms" he noticed about her reporting concerned this very issue. He asked Attkisson if she regretted doing those stories.
RELATED: CBS News Should Retract Report Excusing Mother's Murder of Autistic Child
She said no, arguing they were "some of the most important stories I've done." Stelter brought up the fact that doctors and scientists consider this a settled matter as opposed to something up for debate, and beyond that, suggesting there is still uncertainty causes scientific illiteracy and can have a very real impact on public health. Attkisson continued to stand by her reporting.
"I'm not here to fight doctors. I'm just saying that factually, I'm not here to advocate for one side or the other. I'm just saying factually, there are many peer-reviewed published studies that do make an association, and the government itself has acknowledged a link."
She did qualify that people should study it for themselves and not take her word for it.
The public face, so to speak, of the anti-vaccination movement has been The View co-host Jenny McCarthy (even if she now denies ever being anti-vaccine), and perhaps the most famous study on the link between vaccines and autism was found to be an "elaborate fraud" rebuked three years ago.
You can watch the video from Attkisson's CNN interview below (the relevant part comes in around the 4:15 mark):

[photo via screengrab]
— —
Follow Josh Feldman on Twitter: @feldmaniac
Have a tip we should know? tips@mediaite.com
Josh Feldman - Senior Editor