Chris Wallace On TSA Screening Procedures: 'There Are Obviously People Who Are Greater Threats'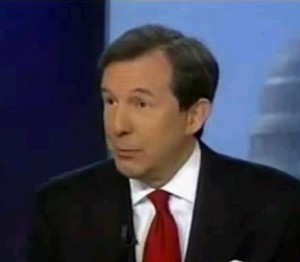 On Fox News Sunday today, Chris Wallace suggested to former Secretary of Homeland Security Michael Chertoff that airport screenings should be less universal and more targeted because "there are obviously people who are greater threats and people who are lesser threats."
Wallace first asked how much longer Americans should expect strict security measures and body scans at airports. Chertoff suggested that as the technology continues to develop, "it's likely to make that less necessary over time." He also suggested the TSA would engage in "intelligence-based screening," where they would base screening procedures "based on what we know about people." However, despite whatever may be rolled back in the future, Chertoff doubted that we would ever return to the days where you could enter an airport without having to go through long lines of security.
Then Wallace turned to the controversial subject of profiling. He did not speak in specific terms about who should or should not be profiled, but he argued that screening absolutely everyone is a waste of time.
My mother's getting screened. I'm getting screened. The screener says, 'Oh, hi, Mr. Wallace,' and then proceeds to screen me. Not because I'm on TV, but there are obviously people who are greater threats and people who are lesser threats. Is it inconceivable? We know who at least our enemies are, or at least the vast majority of our enemies.
Chertoff disputed that last part, saying "There's a tendency to believe [terrorists] all look a certain way." He cited several homegrown terrorists as evidence of his point. And as for universal screening procedures, while Chertoff still believes it can be modified on a more intelligence-based screening system, "the whole population, unfortunately, is part of this battle."
Watch the video below, courtesy of Fox News:
Have a tip we should know? tips@mediaite.com
Josh Feldman - Senior Editor