Christiane Amanpour Asks Rick Santorum If Voters Should Hold Gingrich's Past Infidelities Against Him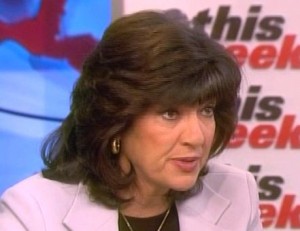 When talking about the rise of Newt Gingrich in current Republican politics, one subject that does not get brought up as much as it used to is his three marriages and his infidelity to his first two wives. Being one of the more family values-oriented candidates in the presidential race, Rick Santorum was asked on This Week today if voters should factor in Gingrich's past indiscretions in their current judgments of his ability to be president.
Santorum told Christiane Amanpour that it's important for voters to understand the character of every candidate running for president, and Gingrich is no exception.
"I think they have to make a decision based upon the person's entire record, and certainly character counts. And I think, you look at… you know, I've been married 21 years, I have seven children. That's a factor that people are going to look at and should look at when it comes to the person who's going to have to lead the country."
RELATED: Newt Gingrich Admits He Did 'Things That Were Wrong' Because He Loves America
When pushed by Amanpour on Gingrich's positions on social issues, Santorum argued that the former Speaker never prioritized controversial social issues and only goes with positions that rank "80 to 90 percent in the polls." Whereas he believes Gingrich's strategy is to find the pulse of America and bring himself closer to it, Santorum argued that his position is to state what you believe and then hope what you say resonates with enough people to get them to study your character more.
Watch the video below, courtesy of ABC:
Have a tip we should know? tips@mediaite.com
Josh Feldman - Senior Editor