CNN's Cuomo Challenges Earnest: No 'High Ethical Standards' in Planned Parenthood Videos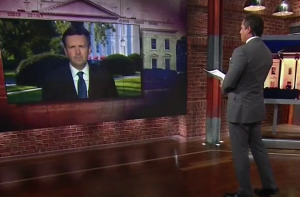 CNN New Day host Chris Cuomo challenged White House press secretary Josh Earnest about the administration's support of Planned Parenthood, even in the wake of sting videos purporting to show highly unethical behavior on the part of the organization.
"Is this a moment in time to take a look at what Planned Parenthood does and say selling fetal baby parts for science or for whatever reason is not good?" Cuomo asked.
"Chris, I don't have a whole lot of insight into the specific policies and procedures that Planned Parenthood follows. But what they say, they say they follow the highest ethical standards in the industry," Earnest responded, repeating a talking point from last week.
"You saw the videos though, Josh," Cuomo pressed. "You saw the videos. No high ethical standards at play there. Base stuff, ugly stuff."
"There's no denying the fact that the organization that is clearly anti-Planned Parenthood that put out the videos put them out not because of news value but because of shock value," Earnest responded. "I haven't seen the videos, but even based on the news coverage, the videos are shocking. "
"Those who have taken a look at the videos have raised concerns about whether or not those videos are authentic, about whether or not they have been selectively edited in a way to misconstrue or even distort or mislead about whats it that Planned Parenthood does," he continued.
"I haven't seen the videos. I can't render my own judgment on that. People who have looked a the video have raised significant concerns about that, and I think anybody would question the source. I think that's legitimate."
Watch, via CNN.
[Image via screengrab]
——
>>Follow Alex Griswold (@HashtagGriswold) on Twitter
Have a tip we should know? [email protected]