CNN's Ken Jautz Outlines Changes: Emphasize Worldwide Reach; Be 'Aggressively Independent'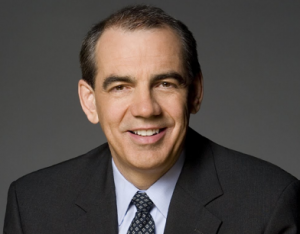 If it seems that lately CNN's looked a lot more international, with correspondents–some you knew and others you didn't–popping up all over the globe, well you've noticed some of the changes put in place by recently-named CNN chief Ken Jautz. "It's important to stand out by being different," Jautz tells the Associated Press' David Bauder. "If much of the cable space is politically oriented and partisan politically oriented, the way to be different is…to talk about different subject matters and approach it differently."

And in recent weeks, with no shortage of international stories to cover, CNN's suddenly decided to play to one of its strengths: its worldwide reach via CNN International:
Over the past few years, it was hard to tell that CNN had such a large international presence. CNN International, while produced out of the same Atlanta headquarters as the domestic network, might just as well have been part of another company.

Under Jautz during these big international stories, CNN has begun featuring news talent from CNN International. Hala Gorani has co-anchored newscasts on the main network, and reported from Egypt alongside Cooper. Isha Sesay co-anchored Blitzer's "Situation Room" while he was on the road last week.

CNN's hope is to create a contrast and make it appear that rivals Fox and MSNBC are one-dimensional with a focus on political arguments.
Jautz, who notably hired Glenn Beck at HLN, says differentiating CNN from politically-driven cable news does not mean being boring. As Bauder puts it, "he wants all points of view represented. He doesn't like the term nonpartisan and instead prefers 'aggressively independent.'"
Have a tip we should know? tips@mediaite.com