Exclusive: Alex Jones' Ex-Wife Threatened to Trash Megyn Kelly If She Didn't Include Her in Sunday Segment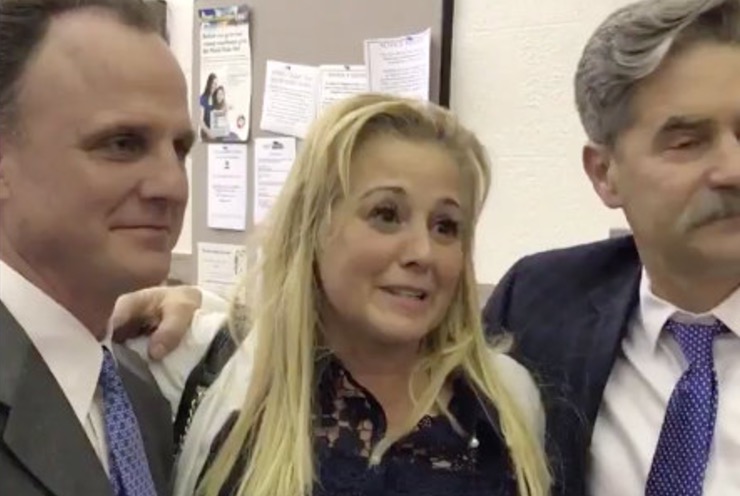 Just when you thought that there couldn't possibly be more intrigue surrounding the Megyn Kelly interview with Alex Jones set to air this Sunday, there is this. Mediaite has learned that Kelly Jones, the ex-wife of the InfoWars impresario threatened to publicly "trash" the NBC News host if she was not included in the segment set for broadcast this weekend.
Some background for the blissfully ignorant: Alex and Kelly Jones recently endured a very ugly and public child custody fight following their divorce. Lots of noteworthy and potentially embarrassing details emerged from this coverage, but perhaps none more damaging to the reputation of Alex Jones than the admission that much of his conspiracy theory antics are just those of a "performer."
Mediaite has learned that Alex Jones ex-wife approached producers of Megyn Kelly's program this week and demanded she be included in the segment. Obviously since it was this week, the request came well after the interview with the InfoWars host had been shot. It was clear, according to an NBC News source, that she was planning to attack her ex-husband in the segment.
Megyn Kelly's producers told Ms. Jones that they didn't know if they could include her in the segment, at which point Jones apparently threatened that if they did not include her, Jones would publish an op-ed which she sent to them. It has been described to us as a "scathing" piece trashing both her ex-husband and the NBC News host.
We've learned that the executives at NBC News left the decision on whether to include Kelly Jones in the segment to Megyn Kelly. Kelly decided she would not do it apparently telling executives "that would then be a hit piece without giving him the chance to respond. I said I wasn't going to do a hit piece. I'm not going to a hit piece"
Earlier today, the InfoWars host leaked the audio of a pre-production phone call between Megyn Kelly and Alex Jones in an attempt to ostensibly demonstrate the NBC News host's alleged duplicity, though we found Kelly's behavior to be nothing but a professional in that phone call.
But as pre-show hype goes, it's hard to remember many examples where there was more interest in pre-taped television interview. One can only imagine the ratings that this show will now get given all the drama.
Have a tip we should know? [email protected]