Fired Megyn Kelly Writer Alleges 'Toxic and Demeaning' Workplace in Damning 4,400 Word Email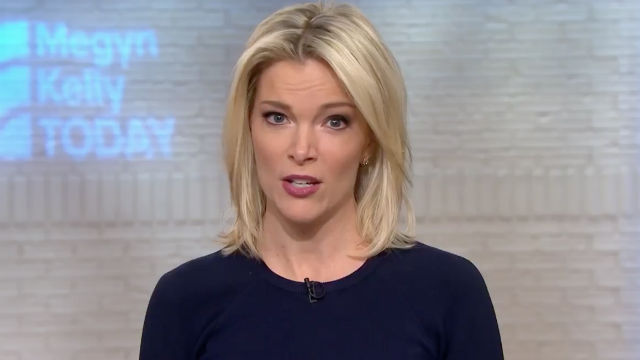 A recently fired writer for Megyn Kelly's hour of TODAY has written an absolutely verbose email — clocking in at 4,400 words — and sent it around to NBC bigwigs, accusing the show of harboring a "toxic and demeaning" work environment, among other ills.
The bombshell email, obtained by Daily Mail, has former writer Kevin Bleyer alleging that he and other employees were bullied by the show's co-executive producers, Jackie Levin and Christine Cataldi.
Bleyer said that Cataldi called her assistant an "idiot" while Levin called her assistant a "fucking whiner," going on to allege a pattern wherein young female staffers were "abused and harassed" by the duo.
"It is a special absurdity – and what some find a hard-to-swallow injustice – that as a team we've been lauded for covering harassment stories daily on air, while the staff producing those stories feels so embattled and bullied themselves," Bleyer wrote.
The former TODAY employee also alleges that Levin used NBC resources to, and we are not making this up, edit her son's acapella singing video.
This email has been circulating inside NBC for a few days. Now it's public. 4,400 words alleging "abusive treatment," bullying, incompetence, etc by @MegynTODAY's exec producer https://t.co/ZrC4KfZsBR

— Brian Stelter (@brianstelter) January 19, 2018
While Bleyer has declined to comment to Daily Mail, an unnamed NBC source did speak to the publication, essentially agreeing with the content of the email.
"The working environment on Megyn Kelly Today is completely toxic. It is hypocritical that a show that has positioned itself as a safe place for those who are victims, has staff that feel like they are being harassed and abused," the source wrote. "Megyn's show doesn't practice what she preaches – you do that on her show, you get fired! It's a joke."
NBC has rejected these claims and thrown their full support behind the two co-executive producers.
"Jackie and Christine are being attacked unfairly. They are both excellent and experienced producers, and have the full support of everyone here," a statement from the network read. "They, and the team, are fully focused on continuing the show's momentum as it continues to climb in the ratings."
This sentiment was echoed by another unnamed source at the network, telling Daily Mail that it was Bleyer, not the two women, who should be investigated.
"This is a recently fired temporary employee, who has never worked in a high-pressured news environment, and was not up to performing his job,' the source stated. "Sadly, these kinds of distorted complaints are all too often alleged against women in management."
Bleyer's email, it must be noted, does not suggest that Kelly herself was aware of the allegations.
[image via screenshot]
—
Follow Lawrence Bonk (@sidescrollers) on Twitter
Have a tip we should know? [email protected]