Former CIA Director Hayden Mocks 'Accomplished Scholar' Don Jr. For Comparing DNC to Nazi Platform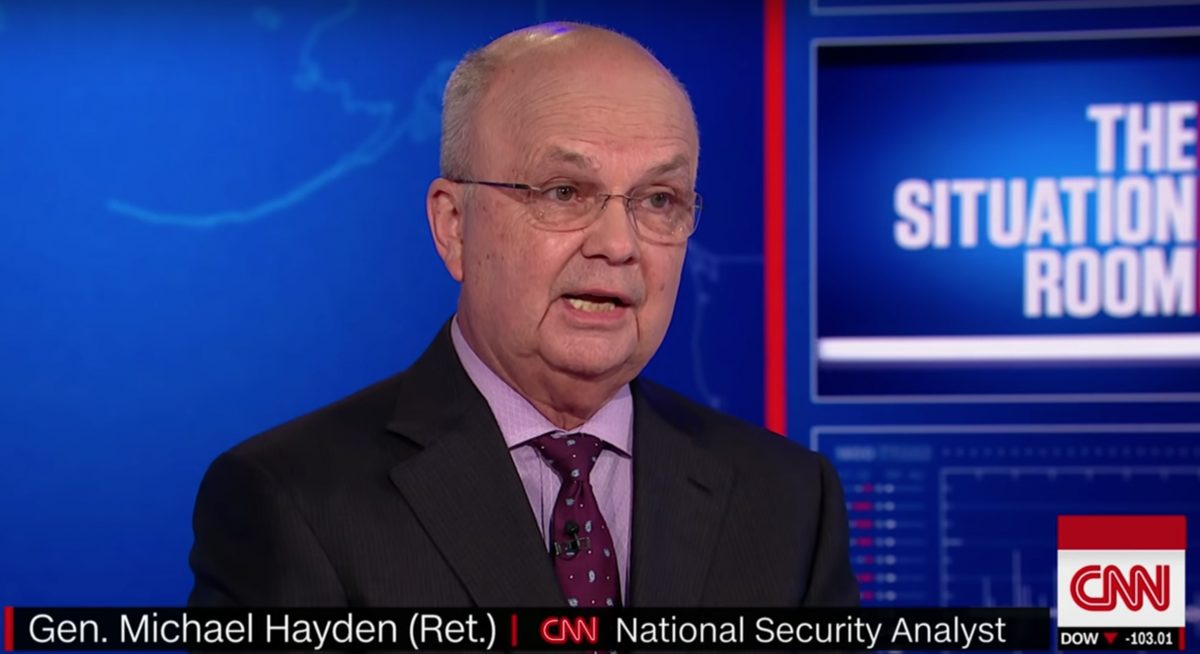 Should one take history lessons from a Dinesh D'Souza movie? Donald Trump Jr. thinks so. At the premier of D'Souza's latest grift film, Don Jr. was so inspired he compared the Democratic platform to the Nazi platform.
"I have been out hearing the left talking about all these things, fascism, Nazism on the right, and when you look at the actual history of how these things evolved and when you actually look at that platform vs. the platform of the modern left, you say 'wait a minute those two are heavily aligned and contrary to the right,'" Don Jr. said.
"You see the Nazi platform from the early 1930s, and what was actually put out there, and you look at it compared to the DNC platform of today, you're saying, 'Man, those things are awfully similar,'" he continued.
Don Jr. explained that you can learn things from a Dinesh D'Souza movie that are not taught in history class.
"When you have a bunch of kids in dreadlocks running around screaming about fascism and all these things, it's like, wait a second, have you actually taken a history class?" he said.
Ret. Gen. Michael Hayden, former Director of the National Security Agency and Director of the Central Intelligence Agency, took to Twitter to mock the president's son for his insights.
"Surprising views from such an accomplished scholar," he wrote.
Surprising views from such an accomplished scholar https://t.co/tQ5AGFMqTt

— Gen Michael Hayden (@GenMhayden) August 3, 2018
[image via screengrab]
—
Follow Aidan McLaughlin (@aidnmclaughlin) on Twitter
Have a tip we should know? tips@mediaite.com
Aidan McLaughlin - Editor in Chief