Fox News' Amy Klobuchar Town Hall Wins Timeslot in Ratings with 1.6 Million Total Viewers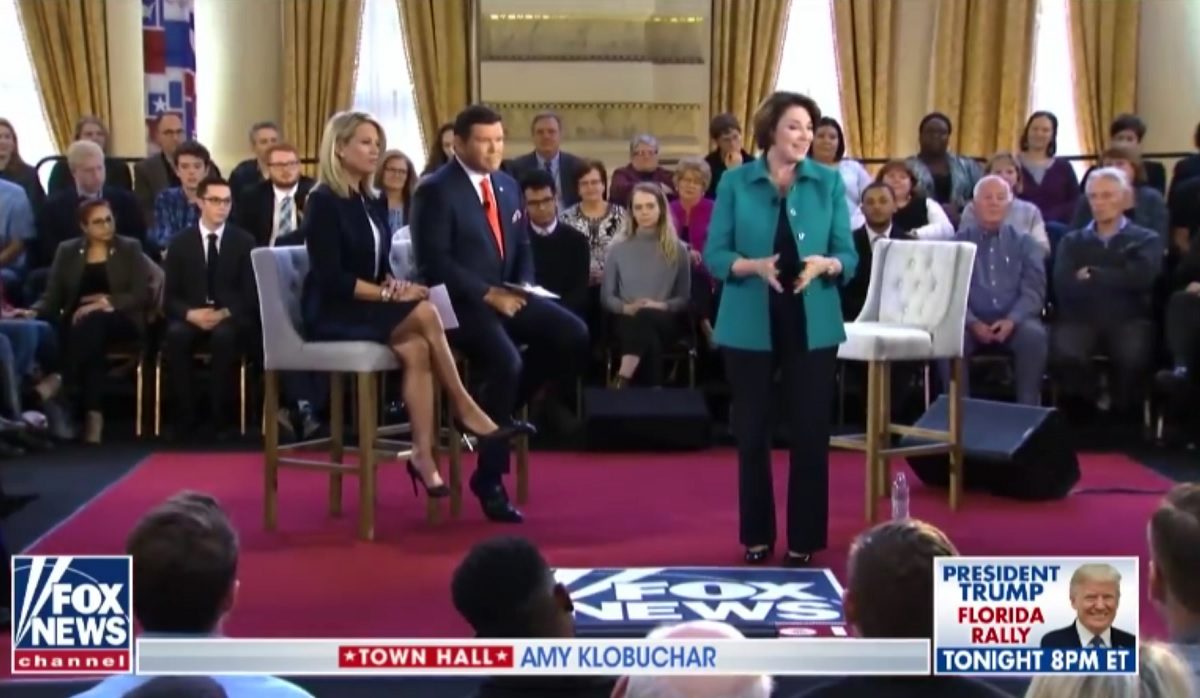 Presidential candidate Sen. Amy Klobuchar (D-MN) helped Fox News to a ratings win with a town hall event that led the night with 1.6 million total viewers.
Klobuchar appeared at an hour-long forum hosted by Fox News anchors Bret Baier and Martha MacCallum Wednesday night from 6:30 to 7:30 pm, and according to Nielsen ratings figures, won the cable news timeslot race in both total viewers and the advertiser-coverted adults 25-54 age group, with 235,000 viewers in the key demo. The forum was also tops in overall viewers for all of cable television.
The performance of the event tracks with a previous Fox News town hall for Sen. Bernie Sanders (I-VT), which posted 2,554,000 viewers total and 489,000 viewers in the key 25-54 demographic. The Sanders forum was also moderated by Baier and MacCallum.
Klobuchar is the second Democratic presidential candidate to appear on Fox News in a town hall format. A large number have aired on CNN, including an April 23 night of five town halls, which underwhelmed in total viewers, but performed well in the key demo. In a similar timeslot that evening (7 p.m. ET), a forum with Klobuchar 869,000 total viewers and 183,000 in the demo — numbers which the Fox event far exceeded.
Have a tip we should know? tips@mediaite.com