Fox News Tops Primetime Ratings For Thursday, The Ingraham Angle Leads Time Slot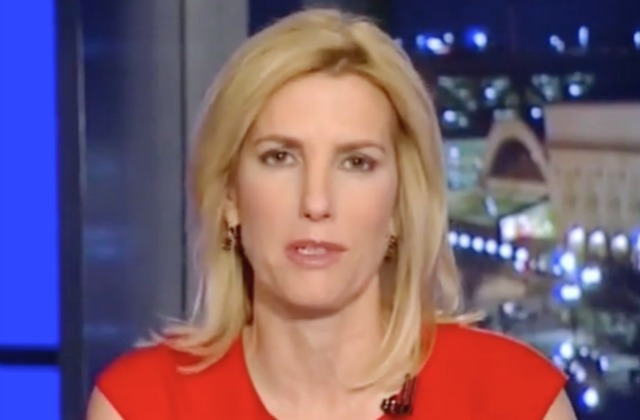 Fox News had a big day on Thursday as it dominated the primetime ratings battle among cable news channels. All three of its programs pulled in over 3 million total viewers and a key 25-54 demographic audience of over 600,000.
According to Nielsen, Fox drew an average of 3.301 million overall viewers and 643,000 demo viewers in the primetime block of 8 PM to 11 PM. In comparison, MSNBC nabbed a total primetime viewership of 2.529 million with a demo audience of 564,000. CNN took third place in both overall audience (1.151 million) and the key demographic (401,000).
As far as total sales day (6 AM to 2 AM), Fox News comfortably led the way in both metrics, averaging 1.906 million total viewers and 393,000 in the demo. MSNBC settled for the silver as the network pulled in 1.337 million overall viewers while capturing 281,000 in the demographic. CNN attracted a total viewership of 821,000 while grabbing 263,000 25-54 viewers.
Fox's three primetime programs led their time slots in both overall viewership and the key demo. Hannity was the most-watched show on cable news Thursday, pulling in 3.641 million viewers and averaging 691,000 in the demographic. Its 8 PM competitor, MSNBC's The Rachel Maddow Show, was second overall in the demo with 674,000 viewers and was the only non-Fox cable news show to total more than 3 million viewers (3.104 million).
Fox's The Ingraham Angle had a strong showing in the 10 PM hour as it attracted 3.02 million total viewers and an audience of 603,000 in the demo. MSNBC's 10 PM show, The Last Word with Lawrence O'Donnell, finished second in both metrics, averaging 2.398 million viewers and 563,000 in the demo. Airing at 8 PM, Fox News' Tucker Carlson Tonight was the second most-watched program of the day as it pulled in 3.237 million viewers and finished third overall in the demo (636,000).
The top program on CNN was Anderson Cooper 360 as it led the network in both total viewers (1.198 million) and the key demo (414,000).
[image via screengrab]
—
Follow Justin Baragona on Twitter: @justinbaragona
Have a tip we should know? tips@mediaite.com