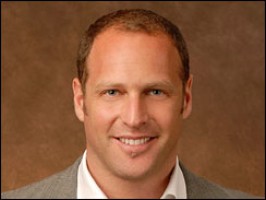 CBS News President Sean McManus has announced via internal email that Executive Producer Zev Shalev will be leaving The Early Show, as well as CBS News, to work on "new opportunities" and to "develop new content with alternative distribution models." With Good Morning America going through a major staff upheaval, some insiders believe that CBS sees an opportunity to take over GMA in the morning talk show ratings.
Sean McManus explains the Shalev's departure in this internal email:
I am writing to inform you that Zev Shalev will be leaving THE EARLY SHOW and CBS News. Zev is moving on to new opportunities and is excited to develop new content with alternative distribution models. Zev tells me that his first project, NewsTsar, brings together news and social media and will launch in the second quarter of next year.

I want to thank Zev for his commitment and his contributions to THE EARLY SHOW. During his time with CBS News, Zev has helped position THE EARLY SHOW as a serious contender in morning TV. In fact, THE EARLY SHOW, which was nominated this year for its first Daytime Emmy Award in the Outstanding Morning Program category, was the only network morning news broadcast to show growth in the 2008-09 television season. Zev has had very kind words to say, as well, about you, his talented colleagues, and has offered to assist as we transition to THE EARLY SHOW's new EP, whose appointment will be announced shortly.

Please join me in thanking Zev and wishing him well in his new endeavors.
Have a tip we should know? tips@mediaite.com
Colby Hall - Founding Editor