Lanny Davis Admits to Being a Source For CNN's Bombshell Report Trump Knew About Russia Meeting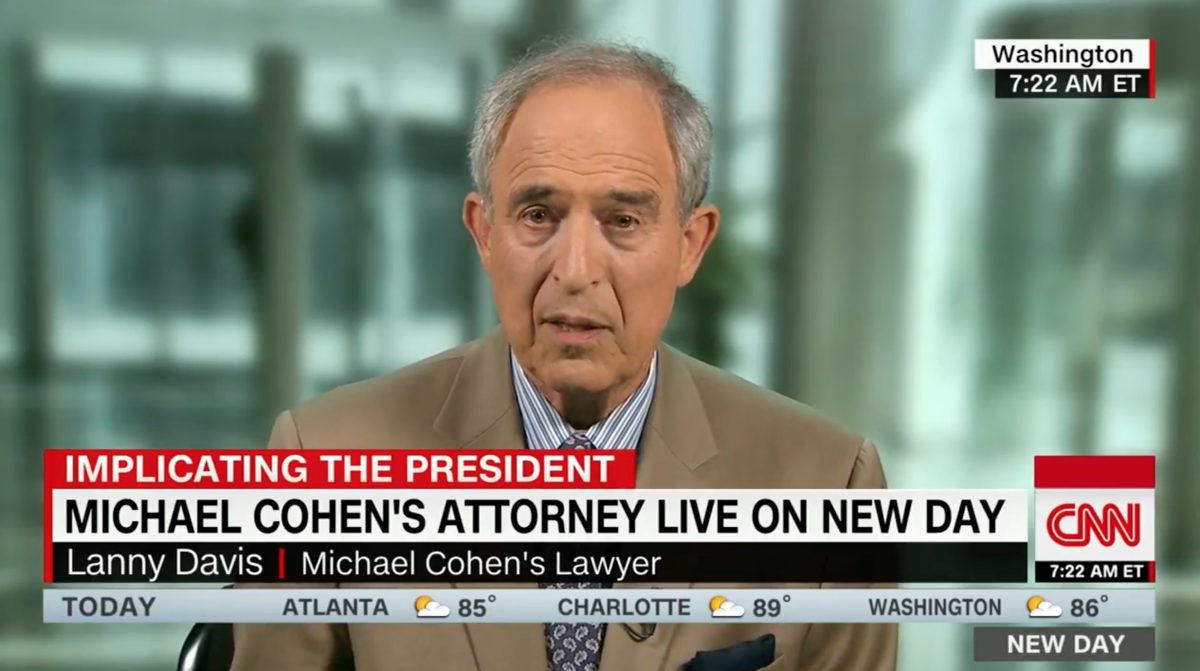 Lawyer Lanny Davis confessed to BuzzFeed News that he was a source for CNN's July story that reported his client Michael Cohen was claiming President Donald Trump had advance knowledge of the Trump Tower meeting.
Trump has repeatedly denied knowing about the June 2016 meeting between members of his campaign and Russians, and if the CNN report were true, it would contradict the president's denials.
The story — written by CNN's Jim Sciutto, Marshall Cohen, and Carl Bernstein — was called into question after Davis backed away from his claims Cohen was ready to tell Special Counsel Robert Mueller Trump knew in advance about the meeting.
Davis also told CNN's Anderson Cooper in an interview last week: "I think the reporting of the story got mixed up in the course of a criminal investigation. We were not the source of the story."
Now Davis is claiming his comments to Cooper were false.
Per BuzzFeed News' Steven Perlberg:
On Monday evening, Davis told BuzzFeed News that he regrets both his role as an anonymous source and his subsequent denial of his own involvement.

Davis told BuzzFeed News that he did, in fact, speak anonymously to CNN for its story, which cited "sources with knowledge" — meaning more than one person.

"I made a mistake," Davis said. Regarding his comments about a month later to Cooper, he added, "I did not mean to be cute."
CNN told BuzzFeed News: "We stand by our story, and are confident in our reporting of it."
Read the BuzzFeed News report here.
[image via screengrab]
Have a tip we should know? tips@mediaite.com
Aidan McLaughlin - Editor in Chief