LZ Granderson: Media Not Paying Attention to Hope Solo Because of Her Gender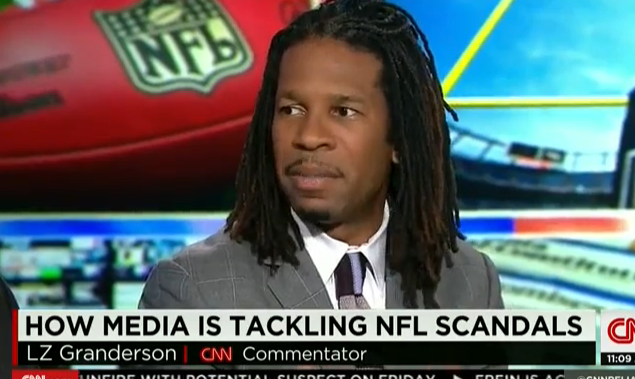 During a discussion about Roger Goodell's handling of recent off-the-field NFL scandals Sunday morning on Reliable Sources, CNN contributor and ESPN writer LZ Granderson said the media are not paying nearly as much attention to soccer star Hope Solo's domestic violences charges for two reasons: she's a girl, and she plays soccer.
Before mentioning Hope Solo, Granderson said sports writers should stop "hero-worshipping" athletes just because of their on-the-field performance. He noted how similar practices used on politicians ended after Watergate.
"We also need to be critical of the women as well," Granderson continued, invoking the soccer star. Host Brian Stelter then asked Granderson to delve deeper into that subject.
Granderson said Hope Solo's case is not given similar media attention because of a "gender difference" and "the sport that they play."
Forgive me, but soccer just is not as relevant in this country as the NFL, so that's part of it. But then it's also the imagery. The idea of a big, strong man hitting a defense-less woman does something to us that a woman hitting a woman does not do.
Granderson also said given that the issue is domestic violence, sports writers should "be consistent" in their reporting of the allegations.
Sports Illustrated assistant managing editor Mark Mravic agreed with Granderson that it's an issue of gender, and said the media have not been paying enough attention to these societal issues that are currently being reflected in the professional sports world.
He also said recent developments are a "tipping point for the media" and the NFL.
Similar discussions have played out over the past week on cable news and by our own columnist, Joe Concha.
Watch the video below, via CNN:
[Image via screengrab]
>>Follow Andrew Desiderio (@forza_desiderio) on Twitter
[Note: Mediaite intern Andrew Desiderio is a student at The George Washington University.]
Have a tip we should know? tips@mediaite.com