Mediaite's Election Tracker: Cable News Analysis of the Midterm Elections, 3 Weeks Out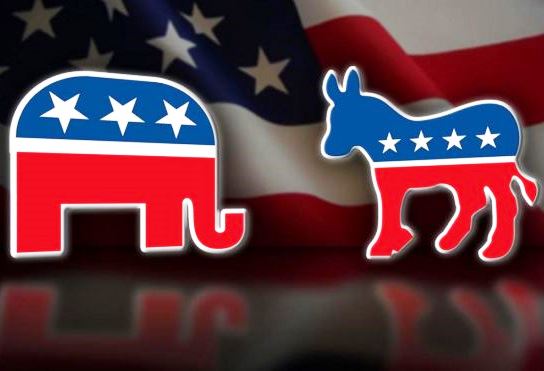 Welcome to Mediaite's "Election Roundup" — a weekly compilation of the latest polling data and analysis on cable news regarding the upcoming 2018 Midterm Elections.
OUTLOOK: With election day just three weeks away, forecasters continue to give Democrats an edge over Republicans in the race to take control of the House. Pundits have focused in on a few key races to give the American public a better understanding of what the potential outcome may be for Congress' lower chamber and how it may get there.
According to the latest Fox News Power Rankings, multiple races have shifted over the past week. Here's a breakdown of the recent changes:
LEAN REPUBLICAN to LIKELY REPUBLICAN: FL-06 / TX-31 / WI-06 / NY-11
LEAN REPUBLICAN to TOSS UP: PA-01 / FL-26 / WV-03
LEAN DEMOCRAT to LIKELY DEMOCRAT: PA-08
LEAN DEMOCRAT to TOSS UP: FL-27
"We've got something on the order of 70 seats that we are watching closely that we consider the most competitive, and there we've got these 31 seats that are right there in the middle that really could go either way — and that's why this all matters so much," Fox News politics editor Chris Stirewalt told Dana Perino. "A little breeze one direction or the other could save the House for the Republicans or turn Democratic gains into a sweep that gives them a usable majority in the fall."
Stirewalt said that while there are some races shaping up exactly how they predicted, others are proving to be extremely difficult to forecast.
"There are races that are harder to nail down than nailing Jell-o to a wall," he admitted.
One example is Florida's 27th congressional district.
The race pits Democrat and former Clinton Foundation president Donna Shalala against Republican Maria Salazar. Salazar, a former Telemundo news anchor, has steadily gained ground over the past month in a seat that initially had Democrats exulting.
"This is one Republicans had written off," Stirewalt said. "They said there was no way they were going happen… and lo and behold, this race is 'hotsy-totsy'… This is an example of a place where Democrats were taking something for granted that is far from in the bank for them."
Stirewalt isn't the only analyst who has noticed that Shalala seems to be having trouble putting Salazar away.
The Cook Political Report's David Wasserman noted that "Democrats are now on the verge of frittering away what was once considered their easiest pickup of the cycle."
CNN senior politics writer and analyst Harry Enten echoed the sentiment: FL-27 was "the number one pickup opportunity for Democrats heading in, but it just turns out that maybe those numbers aren't there where they thought they would be."
While speaking to John Berman and Alisyn Camerota Tuesday morning, Enten focused on five districts in which Republicans represent the district but there's over 50% Latino citizen voting-age population. His finding showed that Republicans are over-performing with Latinos in these areas.
"You see that Republican candidates are outperforming where Donald Trump did two years ago by [an average of] 14 percentage points," Enten said. "That's huge."
Enten went on to say that the trend may foreshadow disappointing election night results for Democrats.
"If, in fact, Democrats do not take back the majority on Election night in the House, it could be because of an underperformance of Latino voters," he explained.
Enten pointed out that many Republican candidates who are seeing success tend to be more moderate than the GOP at large.
"What we're seeing here is perhaps Donald Trump is not having the same impact in these districts as you might otherwise expect," he said. "It does seem that these Republican candidates are able to hold on to at least a little bit of the ancestral voting patterns in those districts."
Enten still foresees gains for Democrats: "Even with this Latino underperformance, we still think that Democrats are going to take control of the House," he said.
But the path to Democratic victories will likely not hinge on Latino turnout.
"What's going to carry [Democrats] to the House majority is probably white, college-educated women in particular, and white college-educated voters overall," Enten explained. "It's probably not going to be Latinos — maybe it's a high African American turnout in some of these districts, perhaps in Florida, for example. You know, there are plenty of African American voters in these Florida districts, in particular, and Andrew Gillum, the African American gubernatorial candidate could help boost that turnout, and that may be what ultimately flips those seats."
NBC News national political correspondent Steve Kornacki said he has seen a jump in poll numbers for candidates on both sides of the aisle since the confirmation of Supreme Court Justice Brett Kavanaugh.
Kornacki juxtaposed New York Times polling data from Pennsylvania's 1st Congressional District with Minnesota's 8th Congressional District and found the diverging results interesting.
"This is a Democratic held seat right now — open seat, the Democrat is not running again," Kornacki said of MN-08. "This is one of those districts that went Obama [in 2012 and] Trump [in 2016], held by a Democrat. Over the summer this was a dead even race, and now this has broken in a big way for Republicans."
Democrat Scott Wallace leads GOP incumbent Rep. Brian Fitzpatrick by 7 percent in PA-01, while Republican Pete Stauber holds a 14-point advantage over Democrat Joe Radinovich in MN-08.
"[MN-08] is Trump country, this is white working class, this is blue collar — the Trump demographics we're always talking about, and we seem to be seeing a big shift toward the Republican there, just as in the suburbs in Philadelphia, Kansas City, Denver and Dallas, you're seeing the opposite," Kornacki said.
Kornacki predicted the "best case" for Republicans would be if Democrats over-performed solely in the suburbs, but under-performed in non-suburban districts, leading to "an isolated blue wave."
Still, Kornacki appeared bullish on Democrats' chances of flipping the House, pointing out that all Democrats need to do is flip Republican-held seats in districts Clinton won to make it past the finish line.
"Here's your numbers: Democrats need a net gain of 23. How many Republican-held Clinton seats are there?" he asked. "There's 25."
Have a tip we should know? tips@mediaite.com