Melissa Harris-Perry: 'You're Not Getting a Full Education' in a Single-Race Classroom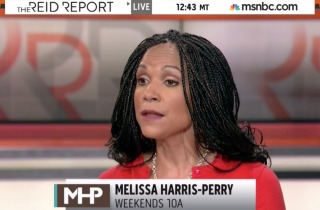 MSNBC host Melissa Harris-Perry joined her fellow MSNBC host Joy Reid on Friday to talk about the anniversary of the Supreme Court's historic decision in Brown v. The Board of Education and modern racial dynamics in education. Harris-Perry, an educator herself, said that the metrics used to assess the quality of an education need to include diversity as well as factors like test scores and college attendance.

Harris-Perry and Reid wrestled with the history of segregation in education and eventually moved on to discuss the rise of charter schooling which both noted are now attracting minority students as well as white students. Reid noted that this phenomenon leaves public schools with fewer students who may not be of the highest academic caliber.
"You and I are both parents," Harris-Perry conceded. "So, we know that when are you making a choice for your individual child, you can have political commitments and theological commitments, but your primary commitment as a parent is to make sure that the best educational opportunities are open for that kid."
"That said," she continued, "I think we do need to start thinking of an integrated classroom as a quality classroom."
RELATED: Lean Forward… Collectively: Melissa Harris-Perry's MSNBC Ad Says All Of Your Children Belong To Us
"Part of what happens is we use these measurements for the quality of the classroom and the quality of the school that don't account in any way for racial diversity, right?" the MSNBC host added. "It's only test scores or number of kids who go to college, which are meaningful, but I think the other piece of it is to say you are not getting a full education, you are not being indicated as a human being or as an American citizen if you are learning in a single-race classroom."
Watch the clip below, via MSNBC:
[Image via screengrab]
— —
>> Follow Noah Rothman (@NoahCRothman) on Twitter
Have a tip we should know? tips@mediaite.com