Romney Surrogate: Obama Has 'No Idea' How America Works, 'Spent His Early Years In Hawaii Smoking Something'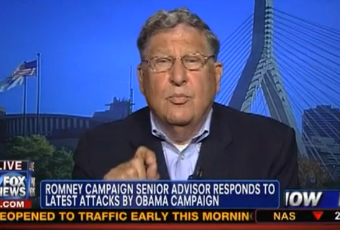 One of Republican nominee Mitt Romney's top surrogates, former New Hampshire Governor John Sununu, told Fox News on Tuesday morning that President Barack Obama has "no idea how the American system functions," bringing up the president's teenage drug use as a reason the president never learned about it.
Speaking with Martha MacCallum, Sununu reiterated his previous attacks on the Obama campaign for its suggestion that Romney is a possible "felon," emphasizing that the president's political background is full of convicted criminals like Former Illinois Gov. Rod Blagojevich, Tony Rezko, and Bill Ayers. "This is a dumb White House and a dumb campaign" for indirectly reminding Americans of President Obama's past connections to convicted criminals.
Referring to the president's controversial comments that corporate profits are largely impossible without government investment in public infrastructure, Sununu told Fox that the president "has no idea how the American system functions."
"And we shouldn't be surprised about that," he continued, "because he spent his early years in Hawaii smoking something, spent the next set of years in Indonesia…. And frankly, when he came to the U.S., he worked as a community organizer — which is a socialized structure — and then got into politics in Chicago."
"There has been no experience, in his life, in which he's earned a private-sector paycheck that meant anything," Sununu concluded.
Earlier in the day, TPM reports that Sununu told reporters via phone that "I wish this president would learn how to be an American," adding that he "has to learn what the American formula for creating business and jobs in America is."
Watch the clip below, via Fox News:
>> Follow Andrew Kirell (@AndrewKirell) on Twitter
Have a tip we should know? tips@mediaite.com