Sally Quinn and Other Media Folk Defend Bill O'Reilly: 'Lighten Up, Everybody'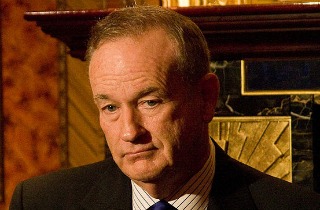 While Fox News primetime star Bill O'Reilly has faced a week's worth of scrutiny for claims about his 1982 reporting on the Falklands War, a few of his media friends have taken to publicly defending him. Among those defenders is Washington Post columnist Sally Quinn.
In a Lloyd Grove column for The Daily Beast, entitled "How Bill O'Reilly Keeps Getting Away With It," Quinn, the widow of recently-deceased WaPo editor Ben Bradlee, disagreed with the central premise of the original Mother Jones exposé: That O'Reilly should be held to account for embellishing his reporting stories just like NBC did with Brian Williams.
"I think it's ridiculous to compare Bill O'Reilly to Brian Williams," she told the Beast. "O'Reilly is an entertainer and everything he does is totally subjective, including his memories. To attack him is simply to increase his ratings and the sales of his phenomenally popular books."
She added: "Lighten up, everybody."
Grove quoted another O'Reilly friend: Steve Cohen, the news director of the CBS-owned station in New York. "Bill has always been a combative personality," he said. "He was combative about what he saw as justice and injustice…. He was always someone who felt he had to stand his ground and be engaged in battle. I think his view of the world is that there's a battle going on, and he is, in some sense, a crusader for what he believes in."
Former ABC-affiliated WCVB news director Phil Balboni also offered a defense of his friend from their Boston reporting days, telling Grove: "I know him to be a person of real integrity, and while he has an outsized personality, he'd probably be the first person to acknowledge it…. I've never known him to exaggerate the truth or to make up a story about himself. I'm not surprised that he would be vigorously defending his reputation."
Read the full piece here.
— —
Have a tip we should know? tips@mediaite.com