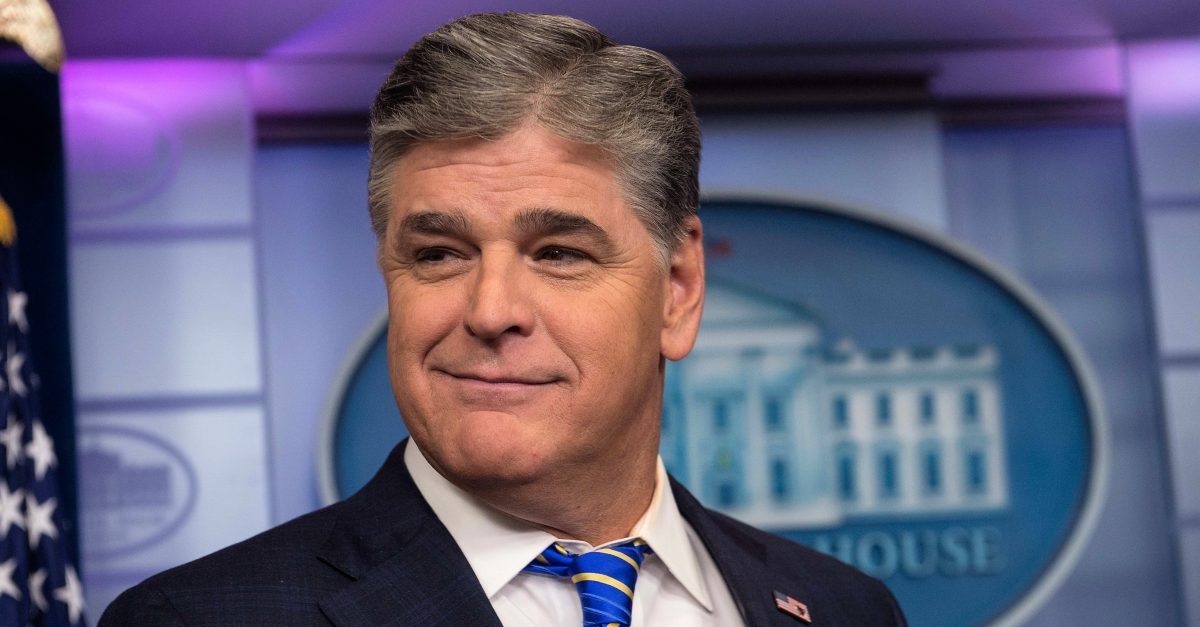 After months of reporting, toiling with the order, spiking pitches and adding fresh blood, Mediaite was proud to drop our ranking of the Most Influential in News Media 2018 on Thursday morning.
Top of the list: Sean Hannity, the Fox News mega-host. In the Trump era, Hannity has emerged the king of cable news, with ratings that consistently best rivals on all three networks, including his close No. 2, Rachel Maddow. Hannity's radio show, blanketing airwaves for three hours daily, adds millions of listeners to his national reach.
[Read here: Mediaite's Most Influential in News Media 2018]
Hannity airs on Fox News at 9 p.m., taking the already massive ratings the network garners to record numbers. The show regularly notches a whopping three million viewers a night, and sometimes breaks four. Those numbers have made Hannity the most-watched cable news host in America for two years running.
There's also the little question of his proximity to the White House. Media titans have been close to presidents in the past, but few in history are reported to have the relationship between President Donald Trump and Sean Hannity. The top rated Fox News host speaks with the leader of the free world on a nightly basis — they talk policy, media, ratings, and gossip — after the airing of Hannity's show, which Trump rarely misses.
It's a relationship that has become the obsession of media criticism, and the driver of international policy. Hannity's critics — and there are plenty — argue his sort of advocacy doesn't belong on a news network. Nonetheless, as we wrote in our official ranking: "He's emerged as the king of cable news — after playing the long game over two decades at Fox. Pair that with a direct line to the White House, and there's simply no one more influential."
Other big names to make our list: CNN boss Jeff Zucker, Rachel Maddow, Matt Drudge, Fox & Friends, Joe Scarborough and Mika Brzezinski, Chris Cuomo, Don Lemon and many more.
Check out the complete ranking here.
[Photo via Getty Images]
Have a tip we should know? tips@mediaite.com