Steve Scalise Wrongly Bashes Dems For Subpoenaing Don Jr: 'You Can't Make This Stuff Up'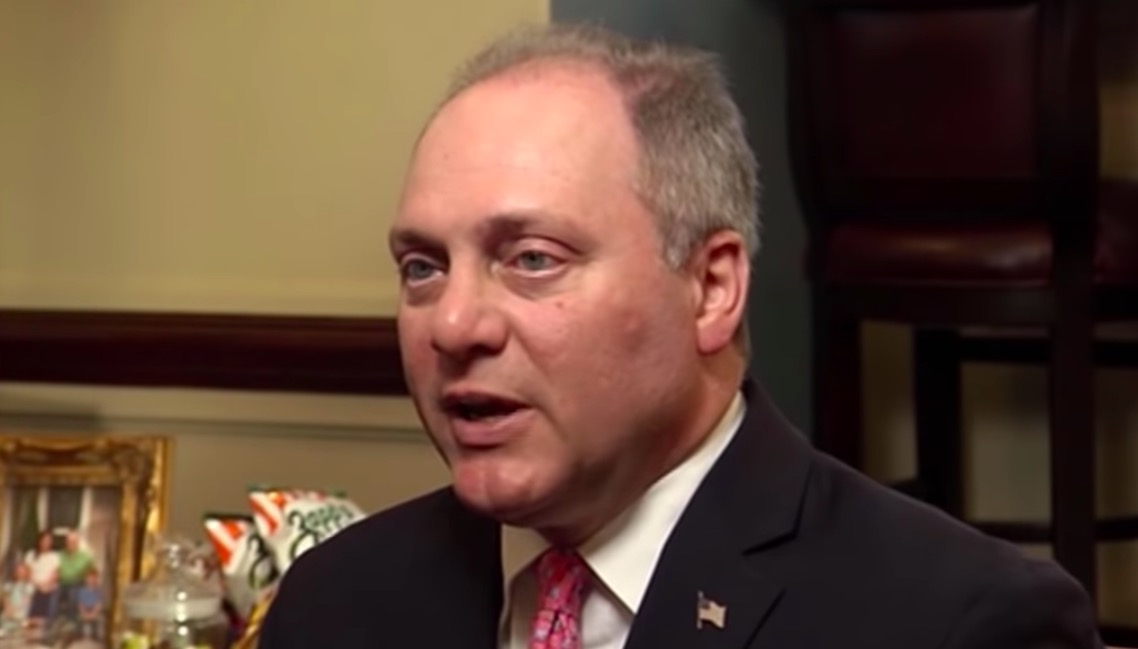 House Minority Whip Steve Scalise (R-LA) mistakenly condemned Democrats for subpoenaing Donald Trump Jr., even though the subpoena was actually issued by the Senate Intelligence Committee's Republican chairman.
While Democrats on the committee support the subpoena, it was actually Sen. Richard Burr (R-NC) who requested the eldest Trump son to appear before the committee — where the minority party Democrats do not have the power to subpoena.
Amazingly, Scalise began his since-deleted, misguided attack on Democrats by writing "you can't make this stuff up."
"Democrats are subpoenaing @DonaldTrumpJr based on the testimony of Michael Cohen — a man who lied to Congress multiple times," the Louisana Republican tweeted this morning. "This is how low they are willing to sink to harass @realDonaldTrump & his entire family. The #MuellerReport is done. Move on!"
Steve Scalise apparently deleted this tweet, which falsely blamed Democrats for the Donald Trump Jr. subpoena pic.twitter.com/gxFJK7EBvV

— Aaron Blake (@AaronBlake) May 10, 2019
Scalise followed up the deleted tweet by claiming to Politico reporter Jake Sherman that the post was mistakenly shared by a staffer.
This tweet — Scalise seemingly blaming democrats for the DJT JR. subpoena — was a staff error and has been taken down https://t.co/yfIl19Ls2U

— Jake Sherman (@JakeSherman) May 10, 2019
Scalise was not the only Republican lawmaker to direct their misguided rage at Democrats.
"The Mueller report cleared @DonaldJTrumpJr and he's already spent 27 hours testifying before Congress," Sen. Thom Tillis (R-NC) tweeted yesterday, adding that "Dems have made it clear this is all about politics" even though a GOP colleague from his own state, Burr, issued the subpoena.
"It's time to move on & start focusing on issues that matter to Americans," he added.
[image via screengrab]
Have a tip we should know? tips@mediaite.com