Ann Coulter is Threatening Trump Over Immigration — But After Bannon, Who Cares?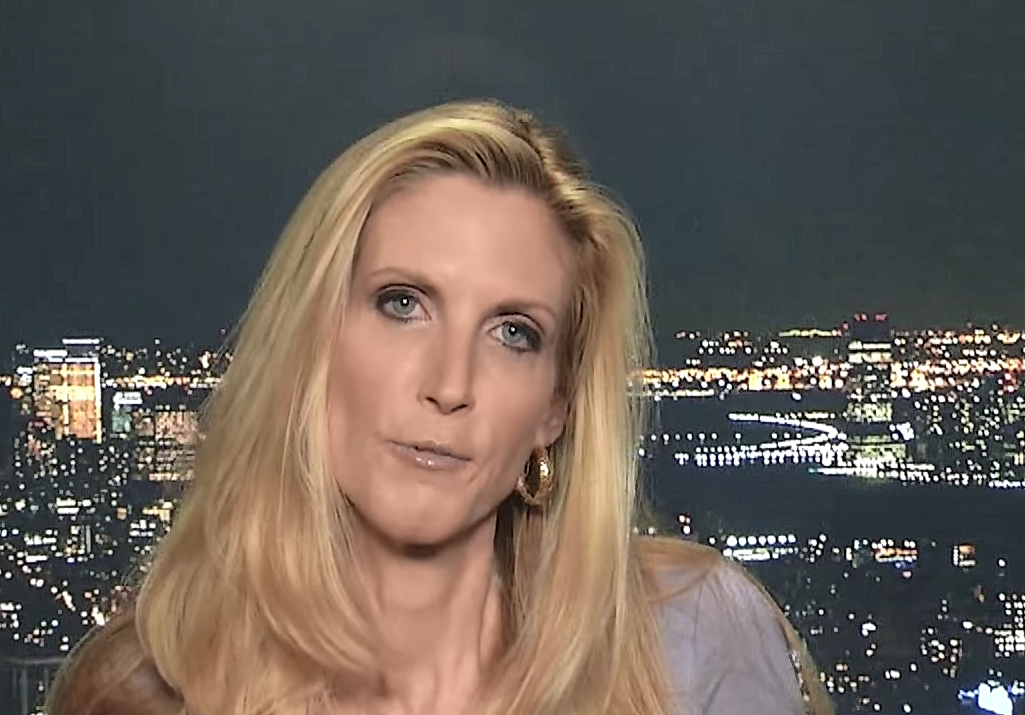 As President Donald Trump held a bipartisan immigration meeting with lawmakers and reporters on Tuesday, he appeared to make a number of concessions on his typically hardline immigration stance — and one of his more vigilant supporters took notice.
Ann Coulter sent out a series of tweets deriding the meeting as a "DACA lovefest" that would prove even more damaging to Trump than Michael Wolff's explosive book on the White House (the one which reported — reliably or not — that administration officials think the president has lost his mind.)
One can hardly blame Coulter for her rage. She has often stressed that a denial of amnesty for Dreamers, as well as construction of a southern border wall, are nonnegotiable. But in the meeting, Trump waffled on both: he was noncommittal on details of his long-promised wall, and even suggested he was open to a bipartisan "bill of love" to fix DACA — declaring he would "take the heat" on the political fallout from such a move.
This isn't the first time Coulter has expressed dismay when our ideologically promiscuous president has strayed from his campaign's tough talk on immigration. She has, on a number of occasions, threatened to jump off the Trump train (and suggested the base would join her) over his sluggish progress on the wall and predilection for chatting DACA over noodles with Chuck and Nancy.
But let's say Trump does make the concessions he appears to be moving towards, approving a bipartisan deal to fix DACA while admitting that the "big beautiful wall" is probably more likely to be an incomplete fence. And let's say Coulter makes good on her threats — leaping from the Trump train as it hurtles towards comprehensive immigration reform. Would many Trump supporters jump with her?
I doubt it.
Most Trump backers, it turns out, actually support DACA. Polling from last year found a whopping 73 percent said Dreamers should be allowed to stay in the U.S. and become legal residents. Nearly half, 48 percent, said they should have a pathway to citizenship. Those numbers are certain to give Coulter an aneurism.
What's more, Coulter seems to think Trump voters care about specific immigration policies more than immigration as a broader issue fueled by campaign rhetoric. Studies suggest they don't. Indeed, the wall was always more of a loin-stirring rally cry than a deal-breaker policy proposal for Republican voters.
As much fun as it was to chant "build the wall" at a Trump rally in your MAGA hat (much like "lock her up!"), voters are just as unlikely bail on Trump for failing to build an actual border wall as they are for his failure to put Crooked Hillary behind bars. Remember when Mexico was going to pay for the wall? Trump voters might, but they don't care.
This has been demonstrated ad nauseam by the steady stream of reporters venturing into Trump country to find his base is holding strong: his supporters couldn't care less about what the president actually does. They care more about what he says.
When Politico's Michael Kruse trekked out to Pennsylvania coal country for his contribution to the real-Trump-voter canon, he spoke with die-hard Maggie Frear, 76, who put it best:
"I don't care about his wall," Frear told Kruse. "I mean, if he gets his wall — I don't give a shit, you know? But he has a good idea: Keep 'em out."
The irrelevance of Trump's specific immigration policies was only corroborated by the self-immolation of his surprisingly flammable former chief strategist, Steve Bannon. Once assumed to be the intellectual leader of Trump's anti-immigration base, Bannon was easily dismissed by even the readers of Breitbart — the website he ran until this afternoon — after he dared defy the president.
Bannon has often pointed to Trump's populist message as what carried him to the White House. Coulter believed it was Trump's rhetoric on immigration. When the president jokes about his border wall in Davos next month to a room full of Swiss globalists, I will shed a tear for both.
[image via screengrab]
—
Follow Aidan McLaughlin (@aidnmclaughlin) on Twitter
This is an opinion piece. The views expressed in this article are those of just the author.
Aidan McLaughlin - Editor in Chief